Association Management Software for QuickBooks Desktop
Date posted
October 5, 2020
Association Management Software for QuickBooks Desktop
Are you searching for an AMS that has a true integration with QuickBooks Desktop, one that allows you to seamlessly pass information between the platforms, and one with the same level of detail as if you hand-coded transactions yourself?
If so, you're simply not going to find it.
---
Years of Research
When we were first asked by association executives to build an AMS that integrated with QuickBooks, we approached the challenge with an open mind. At the time, QuickBooks Online was still young and not quite a fan favorite of seasoned accountants. QuickBooks Desktop was familiar, yet it relied on technology that was ancient, even by 2015 standards.
After extensive research that included trips to Silicon Valley, deep dives into technical manuals, and even a one-on-one conversation with Scott Cook (the founder of Intuit QuickBooks), we learned that Intuit was on a mission to move their customer base to the cloud. They saw (and still see) their desktop product as a drain on company resources with one executive going so far as to say over cocktails that "every day we support QuickBooks Desktop is a day that we are sacrificing the future of the company." They also saw the many benefits inherent to cloud-based software, including security, flexibility, and raw computing power. And according to their founder, they wanted to use that power to help make the lives of their customers better.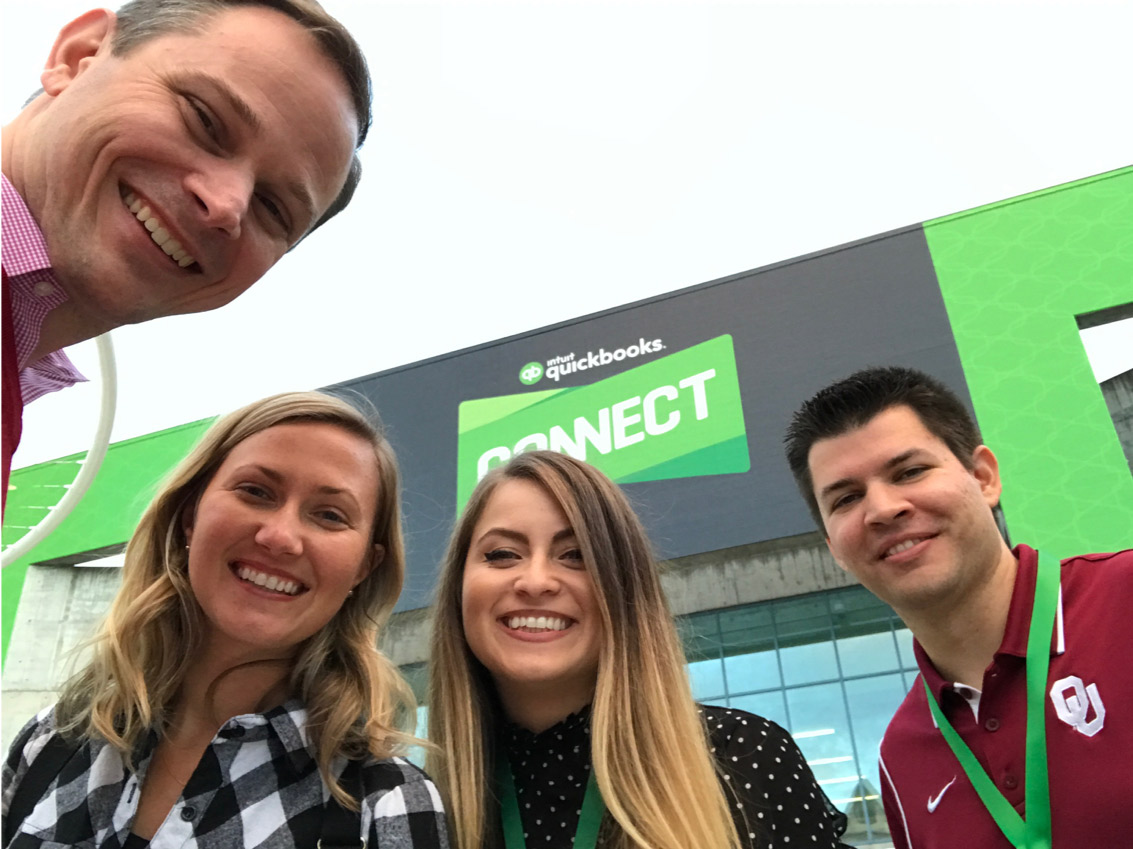 Back in 2015, our friends at Intuit explained to us that QuickBooks Online was purpose-built for a 2-way, 24/7 integration like the ones our associations needed. Every Intuit engineer and product developer that we spoke with emphatically shared that QuickBooks Online was the ONLY option.
Today, in 2020, well over one-half of QuickBooks users have made the switch to QuickBooks Online, yet a significant number of Desktop users remain. When asked why they are reluctant to switch, many share things that they "have heard" about the platform.
In this article, we'll debunk the most common myths that surround QBO to show you how easy and beneficial making the transition is.
---

Myth: My data is more secure on my office computer than in the cloud.
If your association's financial data lives on someone's desktop, it's not as secure as you think it is. A QuickBooks company file living on your computer backed up to a thumb drive is only as secure as the lock on your door, the power to your office, and the roof that keeps water from leaking in.
Contrast that with your QuickBooks Online data that is stored in ultra-secure data centers that are backed up to redundant servers on the other side of the country.
Still need convincing? Think about it this way. Would you say your desktop computer is more secure than an Amazon or Microsoft data center? These enterprise, cloud-based systems are maintained with the most robust security protocols in the industry, and they backup data in real time.  If security and data matters to you, migrate it to the cloud.
Myth: Reporting is better with Desktop.
Let's go back to the beginning and acknowledge that at one point, this myth was in fact, true - when QuickBooks Online was a brand-new product. However, over the last 7 years, almost all of Intuit's research and development efforts have been put into QuickBooks Online. Today, the online product has over one hundred reports natively available that can be quickly customized in nearly infinite ways.
If their 100+ reports aren't enough, tap into one of the 3rd party reporting systems available in the QuickBooks Online Apps.com marketplace.  You could also upgrade to QuickBooks Online Advanced which includes a free subcription to Fathom Reporting.
Myth: QuickBooks Desktop is cheaper.
Technically, yes. QuickBooks Desktop is the less expensive product.  You can walk into Sam's club and buy a QuickBooks Desktop CD-ROM for less than an annual QuickBooks Online subscription. That is if you're simply looking at the hard costs of the software and what you're paying for it.
With the desktop version, you can run the same piece of software until it gets so old that you have no choice but to switch. Conversely, QuickBooks Online charges a monthly subscription which is more costly.
However, have you considered the cost of the time you spend managing your books? What is the cost of manually touching thousands of transactions? Thousands of dollars. Staff time is one of the most precious resources available in an association, and there is a significant cost to every hour that association staff spends on accounting.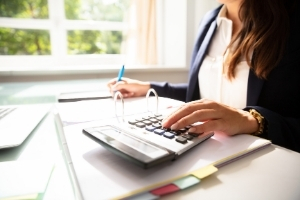 Numbers speak volumes so let's break it down.  If an association bookkeeper's annual salary is $48,000 per year, this roughly breaks down to a $23 per hour rate of pay. Then, let's state that the annual cost difference between staying on QuickBooks Desktop versus switching to QuickBooks Online is $400 per year. By switching to QuickBooks Online, you can AUTOMATE elements of your bookkeeping saving 10 - 20 hours per week of staff time. You do the math.
Is it less expensive to keep paying the $20,000 of staff time it costs to continue managing your books on QuickBooks Desktop? Or, would you prefer to budget for an additional $400 to purchase QuickBooks Online? What would your board think if they knew you had the option to save $20,000 per year? Have you asked?
Myth: QuickBooks Online doesn't have the same features as Desktop.
If you're in the construction industry, then this might be true. There are certain differences when it comes to job costing, customer discounts, and the way that inventory is calculated. 
For associations, it's not the case.
QuickBooks Online continues to see robust feature development... and at a much faster pace than the desktop version had even in its prime. An engineer can launch a fully tested and vetted feature in a matter of days as opposed to the year it takes in QuickBooks Desktop.
Investment from Intuit into QuickBooks Online is clear. From stock reports to their annual conference, every communication from Intuit demonstrates that QuickBooks Online is the future. Their engineers, marketing team, and C-suite agrees. This has been the Intuit's stance for more than half a decade, and they continue to commit full investment into QuickBooks Online development, focused on delivering speed, agility, and user focus.
Dawn Brown, CPA has worked with hundreds of associations, spent time as the chief staff officer for an association, and is a QuickBooks Online Advanced Certified Pro Advisor™.  She shared with us that her association clients have steadily been converting to QuickBooks Online for years, and the COVID-19 pandemic has become a catalyst for conversion for many holdouts.
As staff moved out of offices and into remote environments, accountants and bookkeepers needed solutions that weren't dependent on geography but could still get the job done in a way that they were familiar with. Dawn remarked, "These organizations realized there's a lot of features that the online version has that are not available on desktop. It's available anywhere you have an internet connection, and now, with fully remote office environments, staff rotations, and alternate work locations, anyone who needs to work in QuickBooks CAN work in QuickBooks." 
Not only were these organizations able to gain location independence, but they were able to do their jobs just as they had always done and with the tools they already trusted.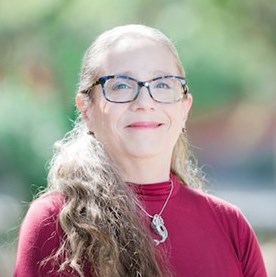 "There are many features in QuickBooks Online that are not available on desktop. With the online version, anyone that needs to work in QuickBooks CAN work in QuickBooks."
Dawn Brown, QuickBooks Advanced Certified Pro Advisor
Myth: I feel like I'm throwing away all the knowledge I've gained over the last 25 years.
No. This couldn't be further from the truth. If you are a seasoned QuickBooks user, you'll hit the ground running on day one of using QuickBooks Online.
Though the buttons on the screen may feel new (and might be in a slightly different location), the data is arranged in the same way under the hood. Your chart of accounts is the same, transactions are created in the same way – the bones of your database are the same. You truly do know how to use most of the software already. In fact, if you've been using the desktop product for decades, you'll have a leg up on those who don't have the same level of experience.
If you want to really increase your confidence on day one, we recommend that you go through the QuickBooks Online Certified ProAdvisor training. It's free, and it's amazing. For current desktop users, be prepared to feel like the star of the class. You have the experience others don't so you can truly feel like the expert you are as you learn some of the new options available to you and locations for your most-used features.
---
Why the Hesitation?
We asked Dawn for her take on user hesitation to switch to QuickBooks Online. Her response was simple - "Change is hard." But she urged potential adopters not to let this mindset get in the way of allowing your organization to upgrade to incredibly powerful software that will help your organization.
Switching to cloud accounting for your association not only allows you to find efficiency, save staff time, improve security, and even gain location independence, but it will also allow you to find an AMS that TRULY integrates with QuickBooks. That is, after all, what you were looking for when you found this article, isn't it?
Further Reading