Join Us On Our Mission To Amplify Change
---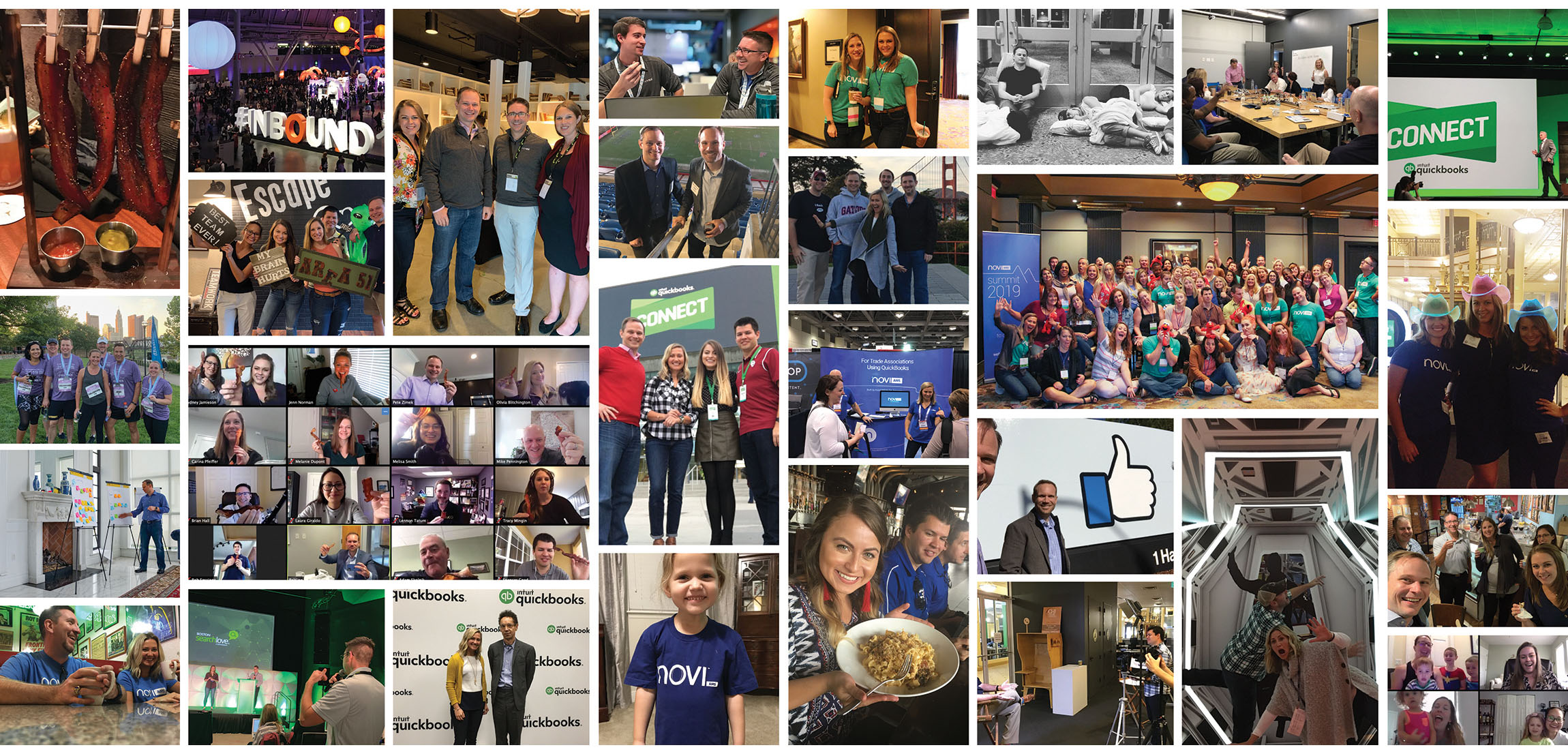 At Novi AMS, we have changed the game. Our Association Management Software is the only AMS built by associations, for associations.
Our team comes together daily to innovate and create impact.
We like to call it amplifying change.
Join us on our mission.
Work Better. Work Remote.
We've been a fully remote, virtual company for over 10 years. Staff agree that it's one of the best perks at Novi AMS.
Reduce commute time, your carbon footprint, and your coffee bill. We'll help you set up your home office with the best technology, so you can do your best work where and how you want... no commute required.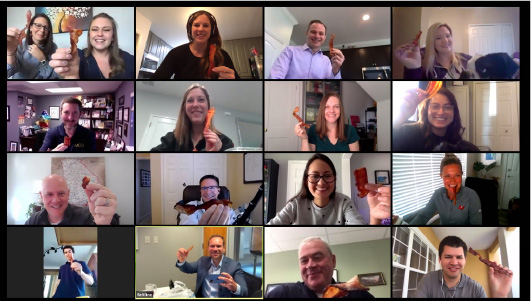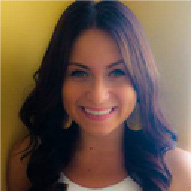 "I love the connections we make not only with each other, but with our customers. I'm thrilled when someone tells me I've 'made their day' because of our product... and I get to hang out with my dog all day!"
Melisa Smith, Director of Customer Experience
Benefits and Perks
---
Live life to the fullest with our commitment to meaningful benefits
All The Basics
A well rounded benefits package
Standards for Wellness
We offer health, dental, and vision insurance in addition to health savings and flexible spending accounts.
Your Time Matters
Enjoy generous PTO, schedule flexibility, and paid corporate holidays.
Plan for Your Future
401K retirement plan with 3% company match as well as life insurance, and short and long term disability benefits.
Work-Life Balance
Live life more fully at Novi AMS
We're Fully Remote
Work where you want without the hassle. Whether you prefer to settle in one place or live the life of a digital nomad, you can take your work with you.
Family First
Fully-paid, 12-week maternity, paternity, and adoption leave policies mean you can take time off for growing your family.
Connection Matters
We were meeting virtually before it was cool. From our Zoom group lunches and "First Friday" virtual happy hours to occasional opportunities to meet in person, you'll never feel disconnected.
Career Growth
Expand your skills and grow your opportunities
Professional Development
We invest in professional development for every employee, so you can pursue your next certification or attend continuing education.
Complete Collaboration
We work in 1 or 2 week sprints with sprint reviews & retrospectives. Our open door policy with managers and the company CEO means you'll always feel heard and supported.
Your Own Tech Stack
Computer, equipment and software is provided to help you thrive in your role. We provide every team member with an internet stipend and other reimbursements, so work never costs you.
We're on a journey to amplify diversity, together.
---
We believe diversity drives innovation and commit to inclusion across gender, race, age, religion, identity, and personal experience daily.
This isn't just an initiative at Novi AMS, it's a way of life. By celebrating and encouraging different ideas and perspectives, we can create a professional environment that delivers results not just for customers but for the world.
To ensure that our candidate pools are rich with diversity, we take the initiative to cast a wide net in promoting job openings. To empower and educate the next generation of talent, Novi AMS supports college scholarships for minority students pursuing careers in computer science. We're also proud sponsors of the National Society of Black Engineers' Scratchwerk Academy, a virtual computer science school for students in grades 2 through 12.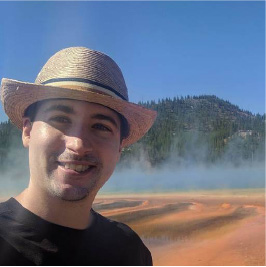 "I love that I work for a company making a positive impact on the world while giving me the freedom to travel that very world at the same time."
Rob Sessions, Product Software Engineer
We Bring Home The Bacon
---
Ever heard of bringing home the bacon? To us, bacon equates to the "big wins" - a contract signed, a customer's achievement, a team member's hole-in-one. It feeds our team – yes, we love to eat bacon, but we love to celebrate it more.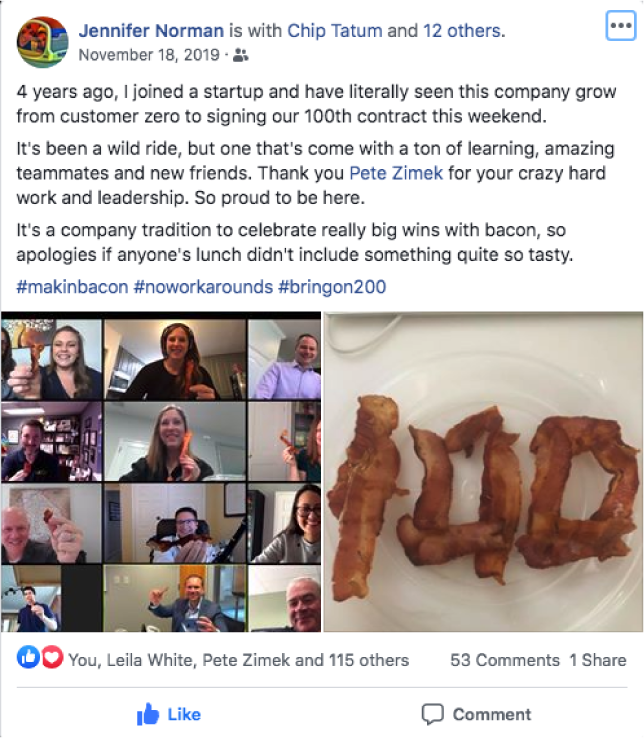 100th Customer
We celebrate big wins with Bacon!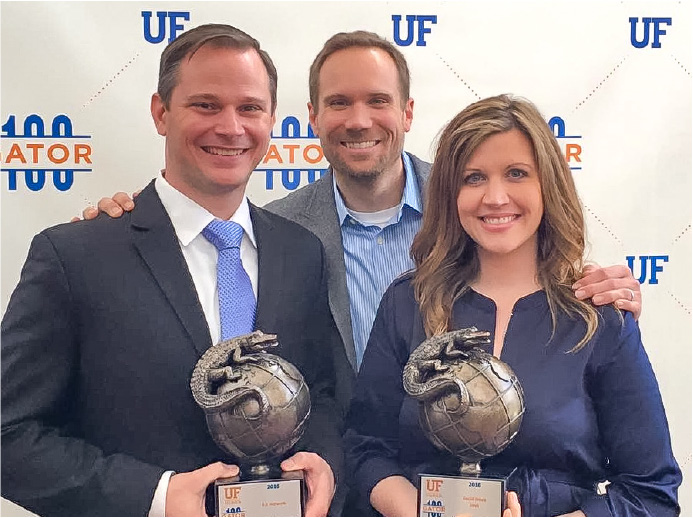 Gator 100
One of the 100 fastest growing companies led by a University of Florida Alum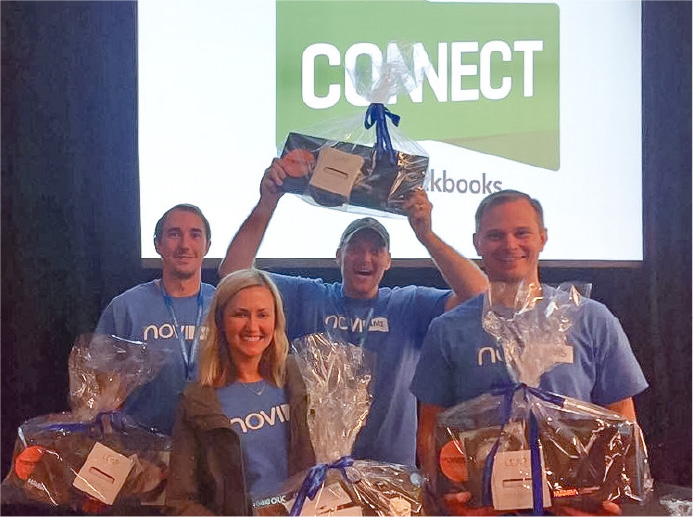 Best QuickBooks Online Integration
Intuit Small Business Hackathon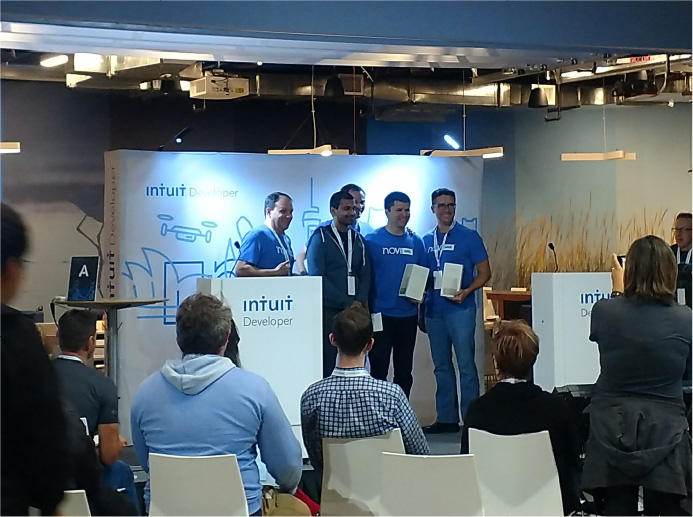 Best Google Home Integration
Intuit Small Business Hackathon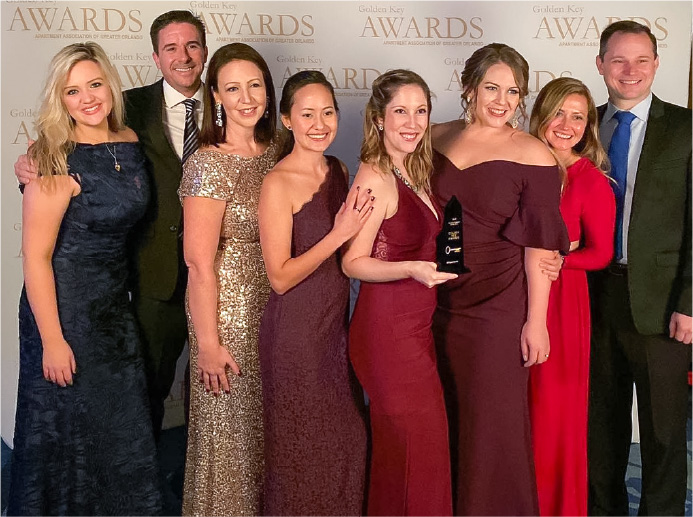 Supplier Company of The Year
8 x AAGO Golden Key Winner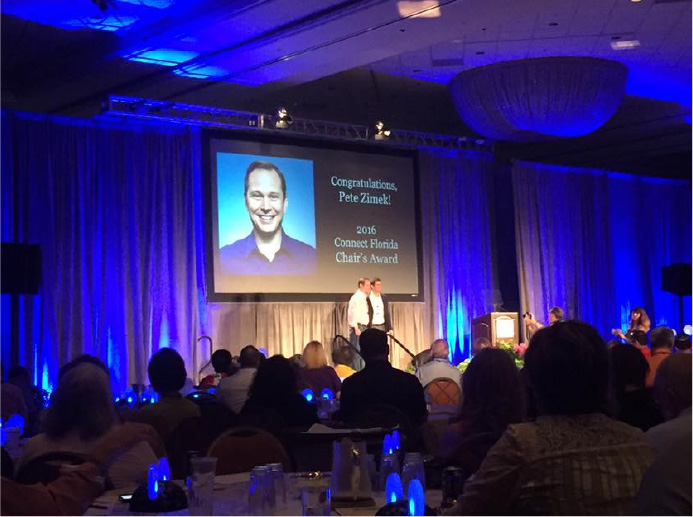 Connect Florida Chair's Award Winner
Pete Zimek, CAE