Training that Empowers
Whether you're a Novi novice or seasoned user, we're here to help you and your team continue to grow with tools and resources that fit your learning style.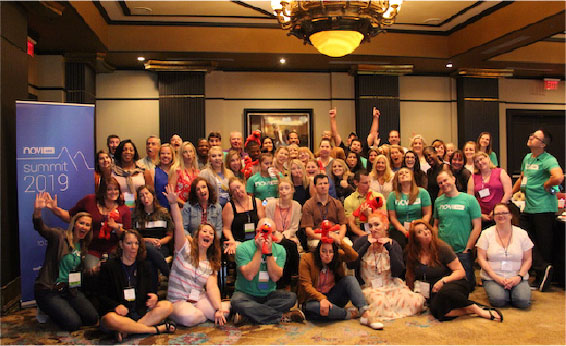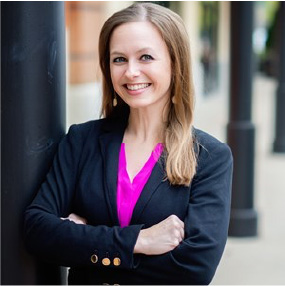 I love the training opportunities and online help tools for staff. We are so glad we made the switch and wish we would have sooner.
Meghan Elder, MAA
Initial Training
---
During onboarding, you'll join a series of live trainings, in both group and one-on-one sessions, that are designed to teach you the basics and get you comfortable with using the software.
Group
There's power in numbers and we've found that by training in live, group settings your team can learn and benefit from the questions and ideas of other organizations.  
1 on 1
In addition to group trainings, your onboarding specialist will have one-on-one sessions with your team to train you on how the system will work with your member types and to teach and review your settings. 
24/7
Our always available knowledge base provides hundreds of resources - and counting - on topics ranging from basic "how-to" guides to best practices. We're just as invested in helping you grow as we are in helping you launch.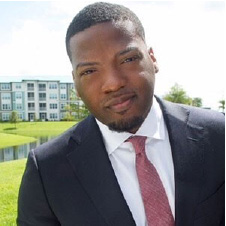 "I arrived at FCAA after we already moved to Novi. Their team did a great job of training and onboarding me. I was up to speed in no time."
Cory Luster, FCAA
Beyond the Basics
---
Knowledge is power and your success is our mission. We've designed complimentary ongoing training for you and your teams so you can go beyond the basics and amplify the change your organization makes.
New Staff 101
Are you new to your association's staff? If so, we'd love to meet you! This new staff orientation is designed to get you up and running on Novi, while meeting and connecting with some other new customers too.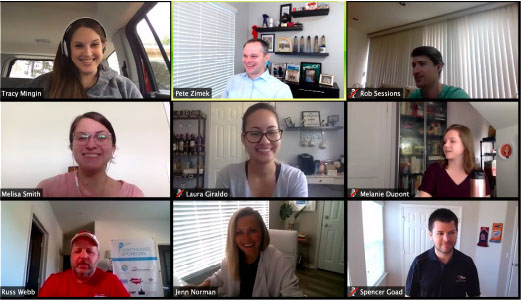 ---
Group Training
Whether you're onboarding your association to Novi for the first time, you're a new staff member looking to learn about a new topic, or an existing customer wanting to brush up on your skills, Novi Group Trainings are for you!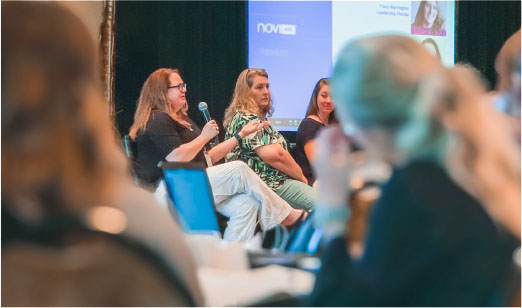 ---
Roundtables
Collaborative by design, roundtables are an opportunity to connect and learn with other Novi customers on a different topic each month.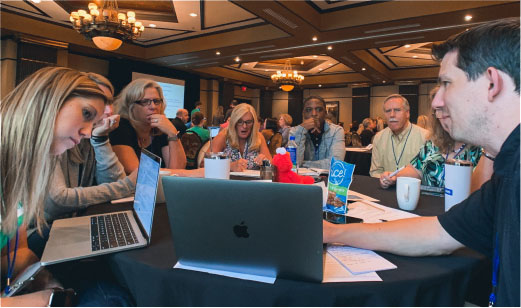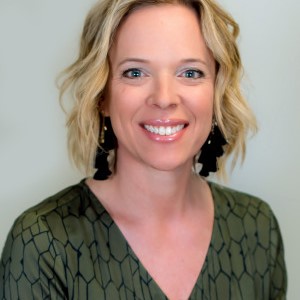 "Novi provides environments for continued training and idea-sharing through round tables, release notes, and Novi Summit."
Sloane Cerbana, WMFHA
Specialized Support
---
Need more? We're here for you. Whether it's specialized 1:1 support, on-site training, or a workshop, we'll work with your team to customize training and maximize knowledge.
Join your peers at our annual users' conference for idea sharing, problem solving, and fun!
New to your team or need to brush up on your skills. Book a one-on-one training with a Novi team member.
Dive into specific areas of Novi's functionality with a Novi team member.
Want Novi to come out and train with your team? Onsite training is available upon request and will be quoted accordingly.
Connect with Success
Still have questions? We'd love to learn a little bit more about your unique needs so that we can connect you with a member of the Novi AMS family who has recently walked in your shoes.