Does your AMS fully resolve support requests in less than 43 minutes?
In the first quarter of 2022, our median time to resolution was 42m & 14s.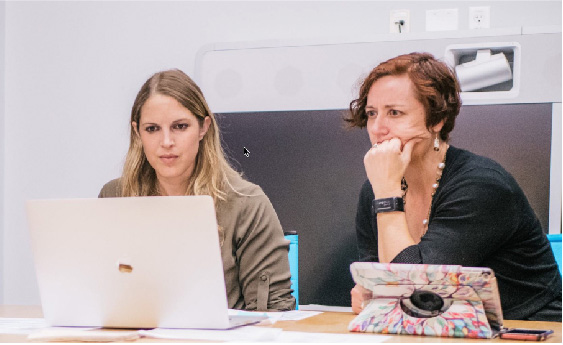 ---
Our team is here to help.
Having issues accessing your Novi website? Check our platform status here.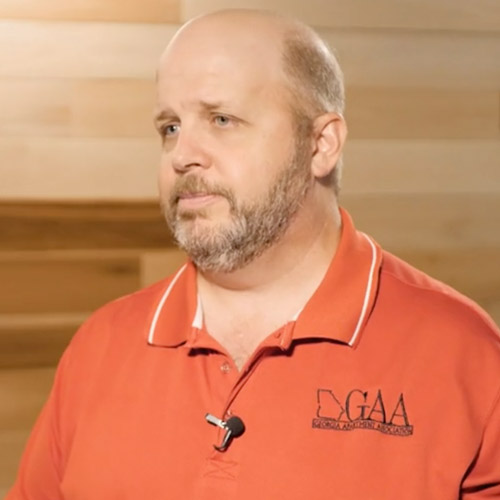 "With Novi AMS, you're not just another account. Their team is responsive and listens to what we have to say."
Russ Webb, BAAA
Conversations, Not Tickets
---
Need help? Start a conversation with us on Intercom, our primary customer support channel where we will help you troubleshoot and find resolutions to your questions. With former association staff professionals on our support team, you can get the help you need with the guidance you'll trust.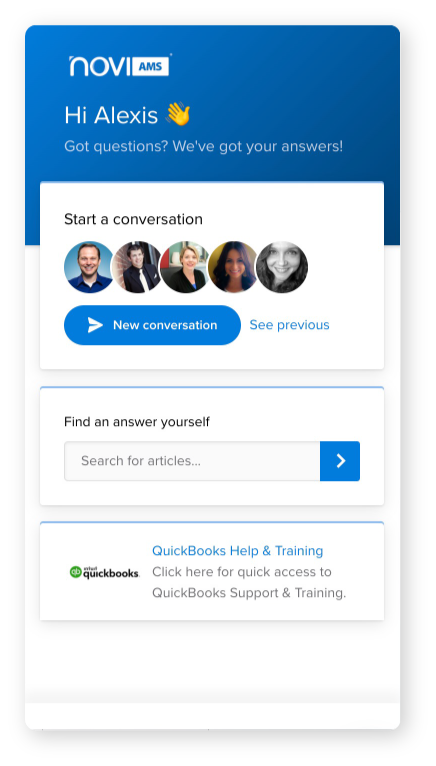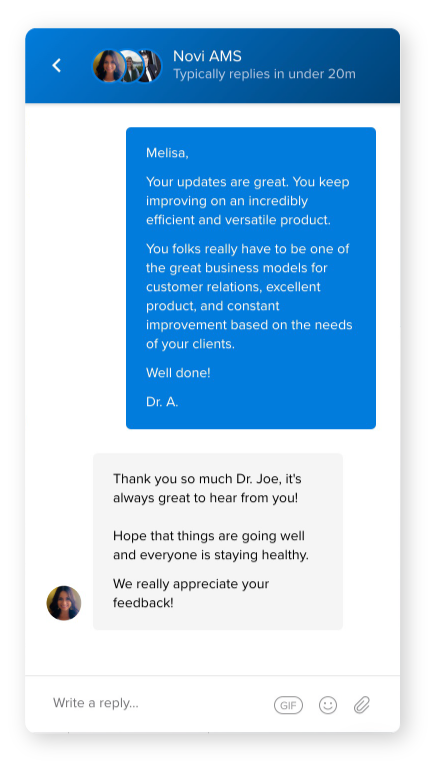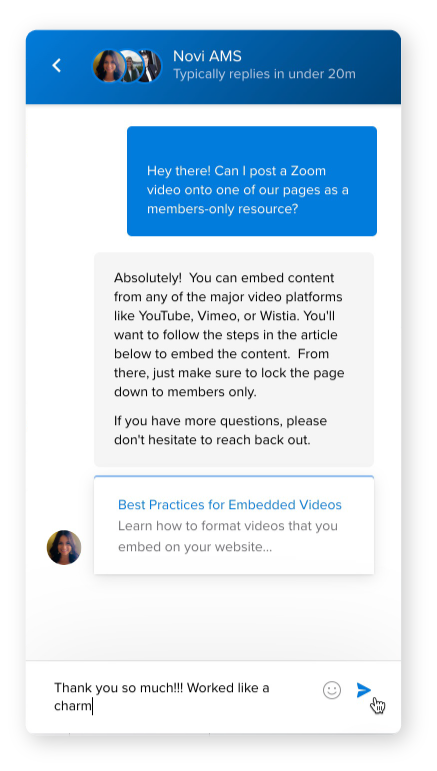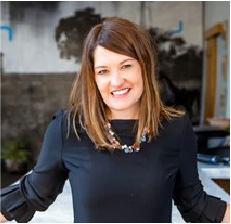 "The support is outstanding! They really treat you like you are a part of their team."
Sarah Thorson, GRA
We'll Be There
---
Support starts but doesn't end with onboarding. We're invested in your success and are always looking for ways to grow our community so we can support you, and so you can support one another.
Ongoing Training
Attend a New Staff 101 Orientation or other regularly scheduled group training. Connect with your peers in a Novi Roundtable to upskill on specific topics or to share your knowledge with others.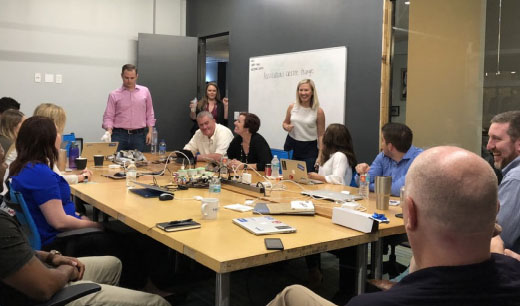 ---
Novi Community
We truly believe that we're better together. You'll have incredible support through our community of Novi AMS users. Our online community is a place where you can connect with others who work in similar job roles or organizations.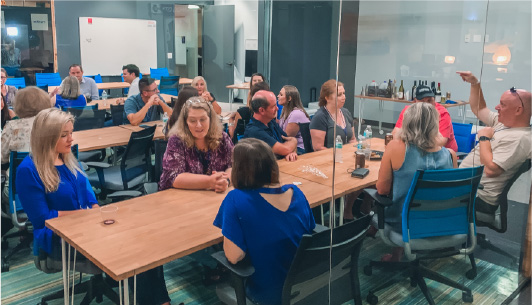 ---
Specialized Support
If you're looking for highly specific training, you can book a session for your specific need. From workshops to intensive one on ones, for a nominal charge, we can lean into a deep dive on setting up events, user reports, and more. Need us on-site? We'll customize live training to meet your needs.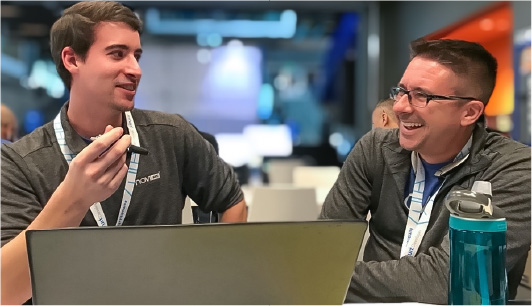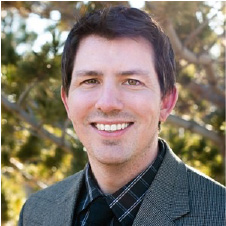 "Novi is robust in the area that matters – a dedicated passion for customer service and experience."
Christopher Dean, AAMD
Reviews Earned One Customer at a Time
---
Need help? Just reach out. No support tickets to complete or case numbers to write down.
Connect with a Customer
We'd love to learn a little bit more about your needs so that we can connect you with someone who has recently walked in your shoes.