Built for Associations by Associations
This isn't a marketing slogan. Novi AMS was literally born out of one association's strategic plan.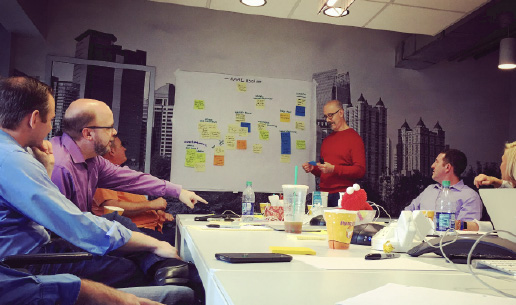 ---
It all started in a boardroom much like yours...
The AAGO board of directors was tasked with solving a painful problem. The AMS they migrated to was a nightmare. Frustrations were vented. Horror stories were told. Accounting that should take a day, took weeks. Reports were never right. The software wouldn't sync with QuickBooks. Even the workarounds required workarounds.
There were a lot of smart, experienced association people in the room. Among them was Russ Webb, who was brought in to facilitate. Russ is known as the tech guru among his peers in the association world, always on top of the latest trends, products, and gadgets. (Russ was the one to break it to the members that their AMS simply wasn't made for trade associations, and there wasn't a current fix.)
Then there was Chip Tatum, CEO of AAGO. Salt of the earth, people could rely on Chip. He likes to push the envelope while simultaneously considering the possible pitfalls. And if Chip says something will get done, it will get done.
Also in attendance was Pete Zimek, CAE - President and Founder of iLS Network. Pete and his team successfully built a network of online apartment guides that competes head-to-head with the national players. Pete knows the challenges trade associations face and has held numerous leadership positions in associations across Florida.
The board president had the answer...
After hours of wrangling with the AMS problem, Lauren Kerby, President of AAGO, spoke up. A straight shooter originally from Texas, Lauren looked at Pete, pointed her finger his way, and ended the debate:
"I know how to solve this. Pete, you do it!"
By "do it," she meant create a smarter, simpler AMS. Build an AMS that meets the specific needs of associations. Why Pete? Pete was an association insider, and this had to be an inside job.
Pete's first instinct when presented with this mandate: Duck under the table. This wouldn't be easy. He knew it would take a big commitment of time, money, resources, and focus. They don't know what they're asking for, he thought.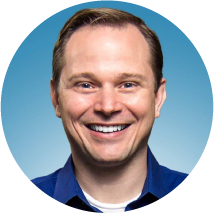 "We put customers in the driver's seat, not venture capital & private equity investors."
Pete Zimek, Novi AMS CEO
But only with association executives driving...
After some strong encouragement from Russ and Chip, Pete agreed to take up the challenge. However, he had a mandate of his own. He challenged Chip and Russ. If we are going to do this, he said, you have to be part of it. You'll both need to participate at every turn throughout the process. Be involved. Every. Single. Day. It also couldn't just be the two of them. Chip and Russ needed to elicit other leaders in the association world to consult.
The first person Chip and Russ elicited to this crazy, wonderful, daunting challenge was Adam Skolnik, Executive Director of the Maryland Multi-Housing Association. Adam is a whiz with numbers and books. More importantly, Adam is honest. Blunt. To the point. He'd keep it real.
Next to be recruited was Kelle Senyé, Executive Director of the Apartment Association of New Mexico. Kelle is a self-proclaimed, unabashed non-techie, which made her the perfect guinea pig. She represents the majority of the staff and AEs who would have to use the AMS on a regular basis.
Ultimately, this team made the commitment to contribute ideas, find solutions to problems, and work side-by-side to build a simpler, smarter, groundbreaking AMS. And that's exactly what they did.
While Kelle eventually moved out of the association space and Mike Pennington, CAE from the Atlanta Apartment Association was added to the team, the "Core Four" continue to represent associations on our daily standup calls. They also review every feature - large and small - before it is released to ensure that our work truly is...
For associations, by associations.
Our Story Is Ongoing, Join Us as We Continue to Build
We invite you to join us - and help us - as we continue to iterate on association management software that is singularly focused on amplifying the change that associations create in their industries, professions, and communities. Learn how we continue to evolve by talking with us or listening to more of our story.