Together, We Amplify Change
As a member of the Novi community, you're more than a customer. You are a part of a movement of associations who wake up every morning wanting to make a difference for their membership and in the world.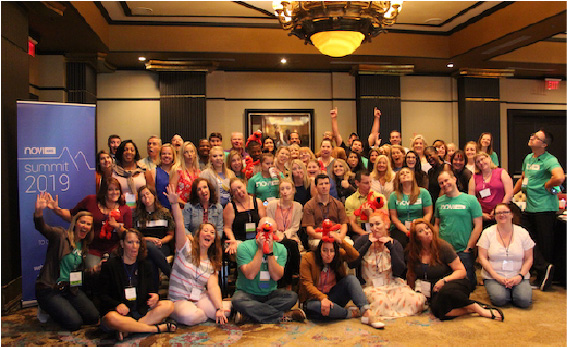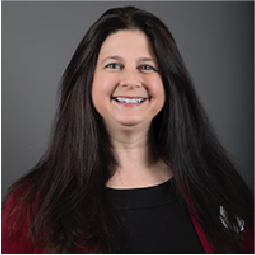 "The Novi community is like a family - full of people who care about your success and are ready to help when you have a question."
Dominica Hurst, AAGO
Better Together
---
Sometimes, our customers just want a place to talk, share ideas, and collaborate. They use Novi daily and we've discovered that their expertise is indispensable when it comes to our collective success. We simply open the door so they can swap ideas and drop knowledge and still provide support when they need it.
Roundtables
Meet your peers in a virtual workspace. Collaborative by design, roundtables are an opportunity to connect and learn with other Novi AMS customers on a different topic each month.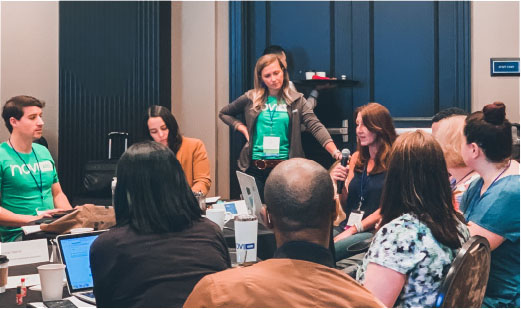 "The round tables were the best. It was a great opportunity to learn from each other and Novi."
Anonymous, Novi Summit Attendee
Feature Task Force
We are always working to improve Novi and constantly collect feedback from our customers. From time to time, we need to assemble a small task force to tackle a particularly complex or challenging feature. After meeting, we can get to work on designing and coding out new features that we will bring to the collective Novi table.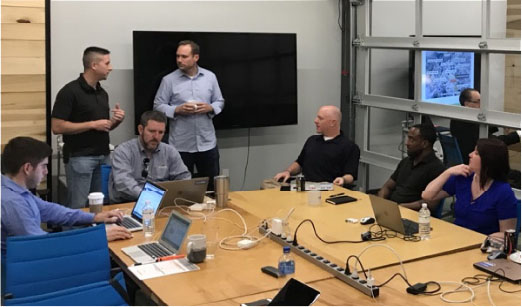 ---
Novi Summit
Join your peers at our annual users' conference for two days of idea sharing, problem solving, and fun!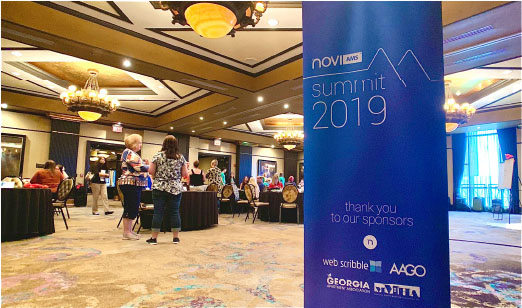 Connect with Success
Still have questions? We'd love to learn a little bit more about your unique needs so that we can connect you with a member of the Novi AMS family who has recently walked in your shoes.