Top-Rated QuickBooks Integration
The Novi team understands the intricacies of QuickBooks. Where others rely on journal entries, cumbersome report exports, CSV downloads, or antiquated IIF files, Novi's sync uses the latest API technology to bridge the two systems.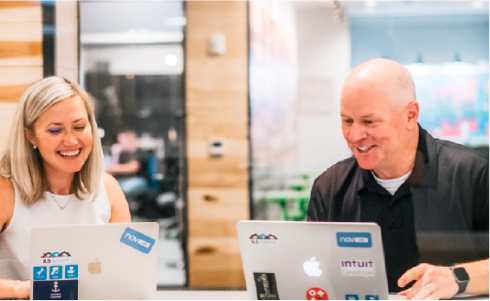 ---
2-Way Sync
---
24-hours, 7 days per week with QuickBooks
Top-Rated
---
By bookkeepers in the
QuickBooks App Store
Every Detail
---
Down to the line item, class, and location.
Reduce human error, improve security, and reclaim considerable staff time from manual data entry with Novi's unparalleled integration.
The only AMS in the QuickBooks Online app store.
"The QuickBooks Online Integration is a game changer - there is nothing else like it!"
Chip Tatum, AAGO
Designed by a QuickBooks
Advanced Certified ProAdvisor
---
The instant a record is created in Novi AMS, that data is synced to your QuickBooks Online account. Multiple times per day, Novi AMS reaches out through the QuickBooks Online API to sync your financial data back to Novi AMS. The result is a more seamless experience for your staff and your members.
Unparalleled Detail
Transactions in one platform are seamlessly synced to the other.
Bookkeepers rave about the simplicity, and CPAs have praised the transparency.
Members (Customers)
Invoices
Credit Memos
Payments
Sales Receipts
Items
Tax Rates
Classes
Departments
Chart of Accounts
Approved by Intuit for the QuickBooks App store
The only AMS approved by Intuit for the QuickBooks App store, Novi submits to a rigorous annual security & technical review to keep your data safe.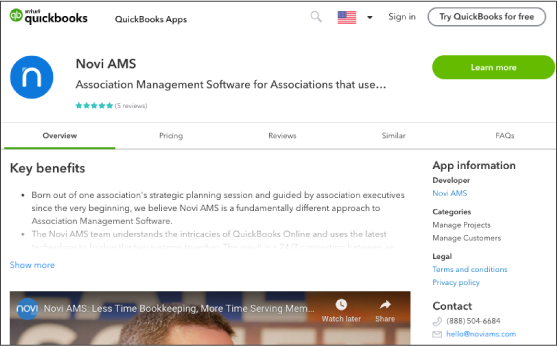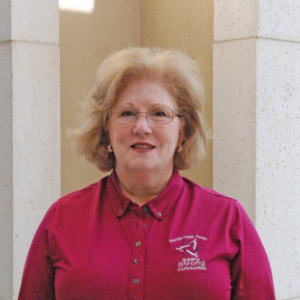 "I can manage my books instead of being managed by them!"
Brenda Thompson, FMEA
Connecting to QuickBooks
---
During onboarding, we'll help you connect your Novi AMS database to your QuickBooks Online account in a simple, 4-step process:
Log in to Novi AMS.
Click "Connect to QuickBooks."
Select the QuickBooks account that you would like to sync.
Press "Authorize" to confirm.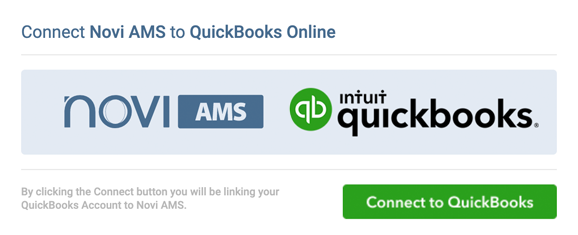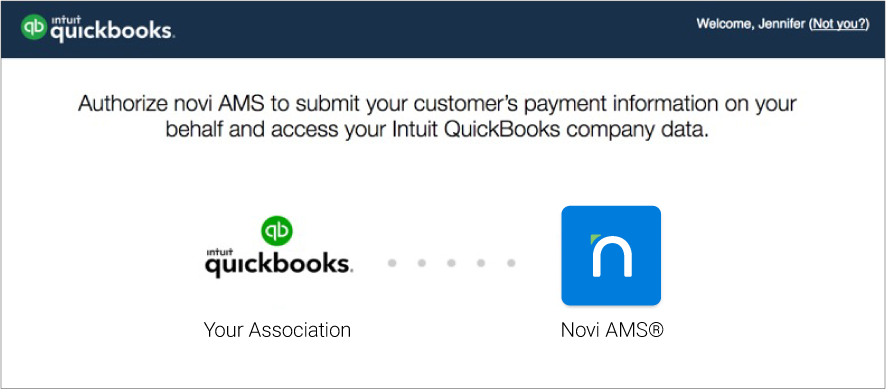 There are no files to download, date ranges to remember, or journal entries to manage. Your Novi AMS data will simply appear in QuickBooks as if you had manually entered it yourself. The only difference is that it will be completely automated.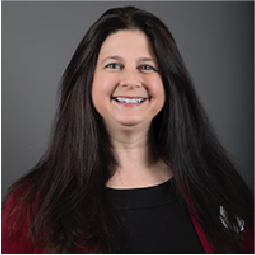 "I generally don't trust software, but I trust Novi."
Dominica Hurst, Accounting Help 4 You & QuickBooks Advanced Certified ProAdvisor
QuickBooks Certified Pro-Advisors on Staff
When an accounting question bridges your AMS and QuickBooks, the Novi support team has your back.
Many of us are QuickBooks Certified ProAdvisors, so rest assured that you'll have quick and comprehensive assistance.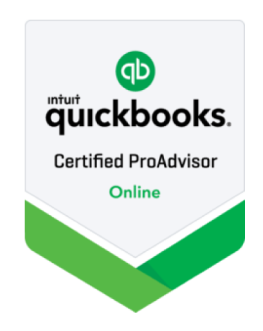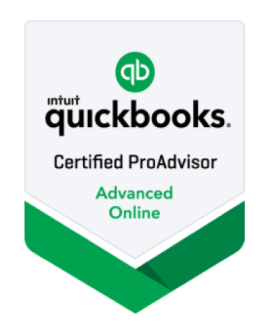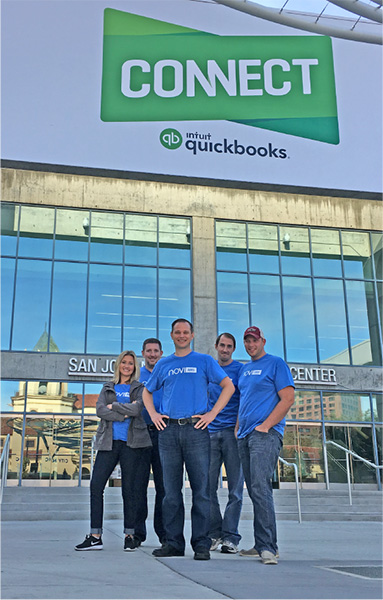 Top-Rated. Detailed. Automated.
Chat with one of our QuickBooks Certified ProAdvisors.