Webinar Recap: Tech Tools to Make You Immediately More Productive
Webinar Recap: Tech Tools to Make You Immediately More Productive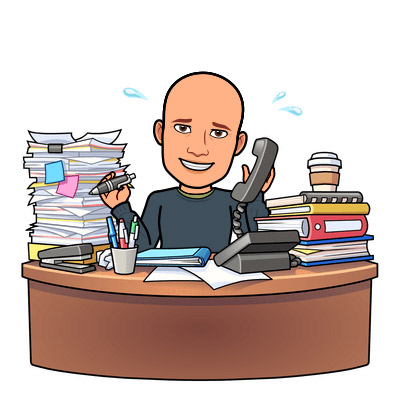 We all want to feel accomplished: be more efficient, work smarter instead of harder, among other clichés about modern productivity. However, too many of us seem to be stuck in "I don't have time to think about that right now" mode.
Overcoming Obstacles To Being More Productive
As with any substantive change in an office, you will inevitably encounter difficulties. Whether it's a lack of resources, insufficient time to weigh alternatives (and the pros and cons of each), or you're facing internal pushback from the Board or your staff – these obstacles only serve to make the challenge even greater, sometimes feeling unsurmountable.
On the webinar, we discussed some strategies that you could utilize to possibly mitigate or even eliminate these obstacles. Here are some of the common challenges:
Don't have enough time to evaluate the options.
It's a Catch-22. Technology can save a tremendous amount of staff time, and yet you don't have enough time to look into the options. That's what this webinar is designed for! Read on to get information on tools we suggest.
Don't have the budget flexibility to add new tools.
Nonprofit organizations should invest 9-10% of their budget each year on technology. These can range from hardware, software, app development, AMS solutions, etc. Most groups spend substantially smaller amounts. This is a mindset change about the focus of the organization.
"I didn't know you could do that!"
How do you know what you don't know? If there are automations in place that you didn't even think possible, how do you learn about them. The best starting point is with your peer groups. Look at sister associations or your connections with other groups inside you state SAE or ASAE. What are they using, and what do they think about it?
Institutional Barriers.
Your Board says that, "you're doing just fine without it" when you ask for a new tech tool. This happens when they don't understand your pain. You need to paint the picture of the difficulty and the challenge in the office and explain how the new tool will alleviate that. They need to understand the pain, and the emotion that comes with it, before they can sign off on new purchases. And don't be afraid to show them some hard numbers on how much this pain is costing the association on a daily/weekly/monthly basis!
OR, your staff refuses to buy into the new concept. Casting a wide net during the discovery phase, and clearly explaining the benefit that comes with it will both serve to create a better buy-in from staff.
---
The Tools
Before diving into the 20+ tools we recommend, it's important to mention the benefits of using cloud-based technology rather than the old school desktop version. Cloud-based tech allows you to work from anywhere and make changes in real-time.
It's also important to note the benefits of using an Association Management Software (AMS) that integrates with other systems (i.e. accounting, email, analytics, etc.) to be the source of truth for your other tech integrations.
"But what about those tech tools, Mike?!" Okay, okay, we are almost there!
There are products available today that will allow you to:
Cause actions to occur without you thinking about it. Using products like IFTTT and Zapier, you can sync existing systems with each other and tell them how to interact with each other based on events. For example – if someone schedules a meeting using my calendar app, create a calendar item on both calendars with a link to the webinar meeting room.
Manage a large product across multiple teams, assigning tasks, attaching files, and collaborating with a broad array of people with a single focus.
Quickly and easily manage expense report tracking, making the receipt and spreadsheet game obsolete.
Schedule social media posts across all of your channels at certain times and days, making it easy to share your messages in many places in a much more manageable fashion.
Outsource! Hire freelancers or external companies to do your background checks, create logos, design videos, and so much more. Why contract when you can hire a freelancer?
Communicate way more efficiently and effectively than with phone, email, and text.
Schedule meetings across teams without having to juggle everyone's calendars.
---
FAST Mike and s l o w Mike
At the end of the presentation, we peeked in on a day in the life of the tech-embracing 'Fast Mike' as he spent a super-productive day managing his workflow. And we also had the misfortune of watching old school 'Slow Mike' as he suffered through an endless sea of manual processes, never able to provide the quality output that he'd prefer.
To learn more, and to get a deeper view of some of these tech tools, give the webinar a look.