An AMS That's Upfront About Everything.
---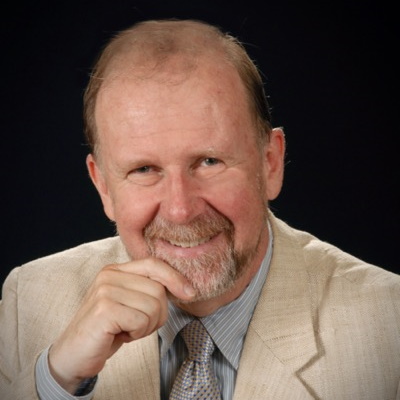 Hello! I'm glad I got your attention.
I'm Dr. Joseph Atkinson. The organization I head, the Catholic Biblical Association of America, had gone through a truly difficult experience as we worked for several years with another software company to address our issues as a membership-based organization.
It grew to the point of exasperation as the procedures they developed were too complex, did not work for us, and did not address our situation properly. We had little ability to control numerous issues. We have a complex membership structure and financial processes, including invoicing for journals, and managing the proposed software was extremely cumbersome and not efficient.
At a point of desperation, Novi AMS was suggested as a possible answer for us. Through the discovery process, I could tell Novi's philosophy was very different. Not only did they want to understand our needs, but they also took the time to determine if we would be a good match together. When I spoke with Pete Zimek, the founder and CEO, it was evident that he wanted to be certain that Novi could actually help us. That is so rare. Now I was certain I wanted to use Novi. Why? I knew the company was completely honest, and that's huge. It is not just another software company looking for my money.
Within your own association, you have your own needs and problems. What makes Novi different is that they want to understand your story and your process from the beginning. They are upfront about everything. They don't do anything until they know they can solve your problems.
Moving to Novi has made all the difference. Their continued customer service is exceptional - personal and quick. Novi worked with us during onboarding so that our settings create smooth processes for our association. We now have control over our annual meeting, invoicing, and website. Our annual conference, although small in size, has international attendees. Once again, the Novi team met us where we were and worked out a system so we could get the conference set up exactly how we needed.
The marvelous thing about Novi is that it really is built from the ground up. If we have any problems, we can ask Novi, and they respond quickly and with genuine help. And it is personally done! There is a major commitment to continuously improve the product. Your problems become part of what drives the company. The result is that because each customer has input into how Novi works, you can constantly improve your system, which means that you're also improving other people's lives.
Our experience was actually traumatic with the other firm, not only financially but in all sorts of ways. With Novi, it was like, 'Oh, this is how things should be done'.
-Dr. Joe, CBA.
---
P.S. The Novi team has my contact info if you ever want to chat. – Dr. Joe
Take back control of your time.
See how Novi AMS can make your association more impactful.