Events
Simple Signup & Actionable Reporting
Often the most visible work of an association, events can also be the most costly in terms of staff time and attention. To lessen the administrative burden on staff, Novi provides associations with an amazingly powerful, yet incredibly simple events calendar and registration engine.
Event Management System
Events can be created with a few clicks or customized in over 50 ways. Novi helps to automate everything from large annual meetings with complex ticket structures to small committee meetings that simply need to be placed on the calendar.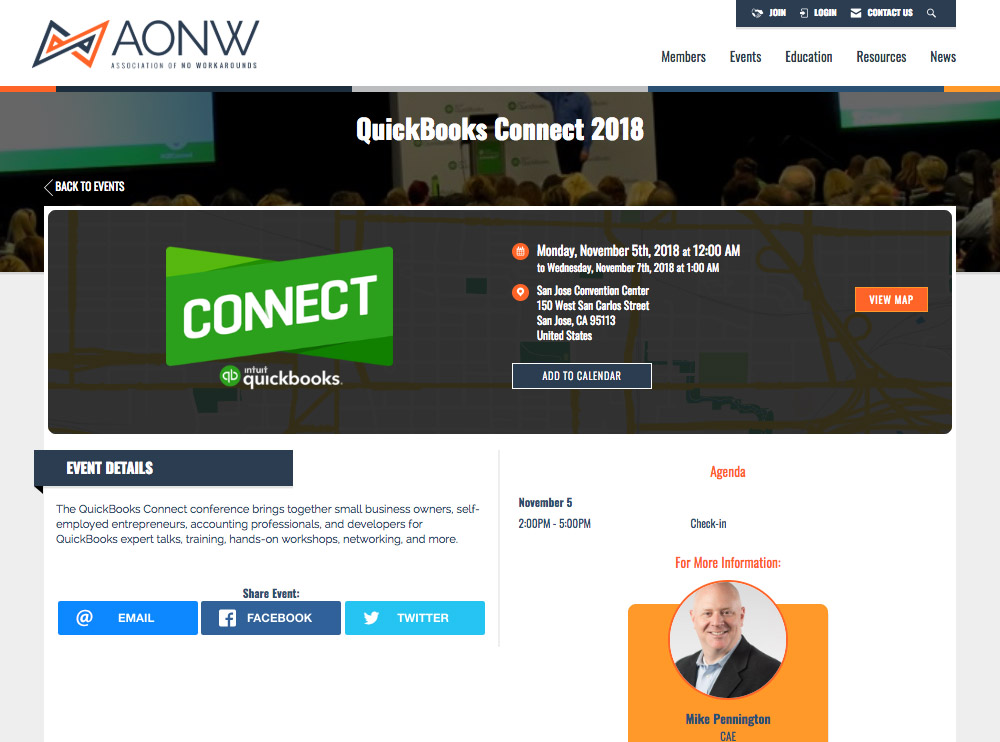 ---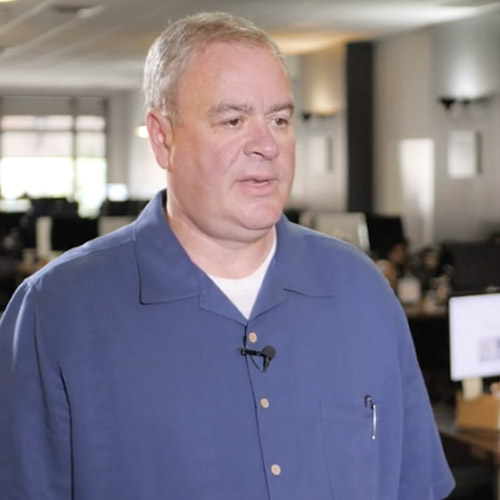 We would have needed to hire another person to get this program off the ground, easily a $62,500 expense each year, if we would have opened the program earlier.

Adam Skolnik | MMHA Executive Director
View Case Study >>
Tickets
Tickets are easy to set up, yet versatile to accommodate complex events.
Assign member & non-member pricing, solicit suggested donations, price by the table or golf-foursome, or simply ask for a free RSVP.
Limit visibility to certain groups, or sell to the public at large. Customize registration forms by ticket type and automatically send a confirmation message based on the ticket type(s) purchased.
---
Event Budget to Actuals Tracking
Bring actionable data to your event management by letting Novi monitor your progress against revenue and attendance goals.

---
Compare Event Registration
Stop relying on tribal knowledge and guesswork when evaluating an event's registration progress. Compare any two events against each other to evaluate the pace of registration.
Imagine walking into a board meeting armed with data that shows you're "14% ahead of registrations at this point last year." Conversely, knowing that you're 14% behind twenty days out from an event could be pretty motivating to a staff eager to beat last year's numbers.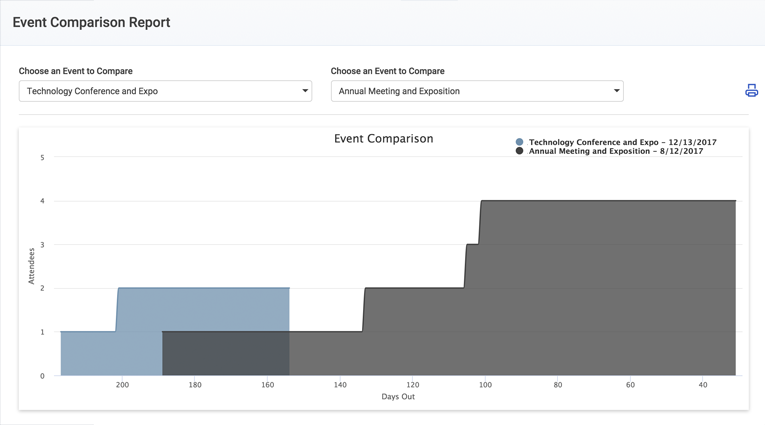 ---
CEU Tracking
Ditch the spreadsheets and let Novi track your members' continuing education credits.
Assign CEUs to an event ticket, and Novi will take it from there.
---
Functional Tools
Powerful and easy-to-use features that help get the job done
Explore the Toolset Start the conversation.
Help us better understand the needs of your association. Set up a time to go over pain-points and discuss your goals.
Schedule a Call