Chamber of Commerce Software: What Your Community Needs
Date posted
August 2, 2019
Chamber of Commerce Software: What Your Community Needs

If you've ever needed services from a business, it's likely that you've looked up companies in your local chamber of commerce directory. When you help run a chamber of commerce yourself, this means you're part of a business network for local companies that intends to serve the community. Your chamber of commerce is meant to offer your members an opportunity to promote their services and gain exposure, while community members can get referrals from the member database.
A chamber of commerce can grow its database quickly and, for that reason, certain needs for organization and automation will come into play. Chamber of commerce software meets these needs by gathering and storing important member data, automating the dues collection process, streamlining accounting, and more.
If a chamber of commerce wants to remain trustworthy and serve its local community effectively, they'll need a dedicated chamber of commerce software to help achieve these goals.
Let's take a look at how you can start your search for this member management system and find the right solution for you. We'll address specific questions your staff should ask, including:

---
1. Why does your organization need chamber of commerce software?
Your organization needs chamber of commerce software in order to grow, track data, and build trust throughout your community. Even more, chamber management software makes your staff's jobs easier and leads to a happier work environment as a result.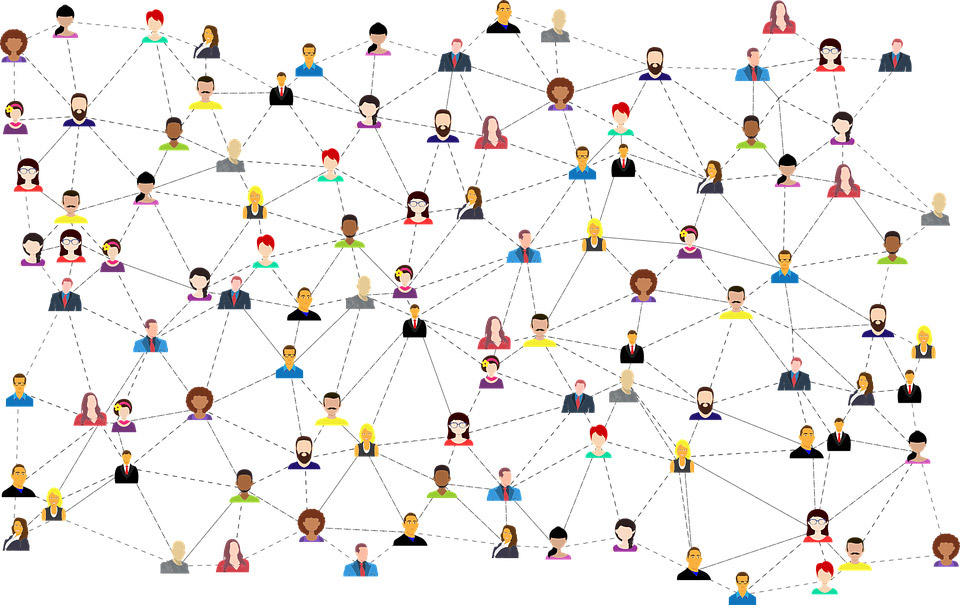 Let's take a look at these reasons in more detail:
You can build a stronger community.
Chamber of commerce membership software can help you build a stronger community with your business members.
For example, if someone is looking for a plumber, they can look up your chamber of commerce directory for referrals. This is great for your staff because it means people trust your directory and are making use of it to find chamber members. Then, the plumber will receive a referral from the chamber of commerce and reap the benefits of being a member.
This type of continuous cycle repeats and builds a strong community among your members. When you nurture a relationship that is mutually beneficial, positive results will come of it.
You Can Cultivate Trust
Chambers are interpersonal and community-focused and can't be successful without establishing trust. If you want your chamber to stand out as an ideal way to search for businesses, it's important that you choose a chamber membership software that can help you stay on top of your data, streamline communications, and keep your accounting organized.
You Can Make Your Staff Happier
Keeping track of the data for all your business members can become overwhelming, especially if you have a small staff. Chamber of commerce software can help your staff keep member data organized as well as make accounting and communications more efficient.
In order to successfully do all of these things, you must be open to embracing a different system than the one you're using now. If there's a solution out there that's better suited for your organization, why not take advantage of that?

---
2. What are the most important features of chamber of commerce software?
When it comes to selecting chamber of commerce software, there are several important features you should look for to make your organization successful. These features should benefit both your staff and your members and make your day-to-day operations even smoother.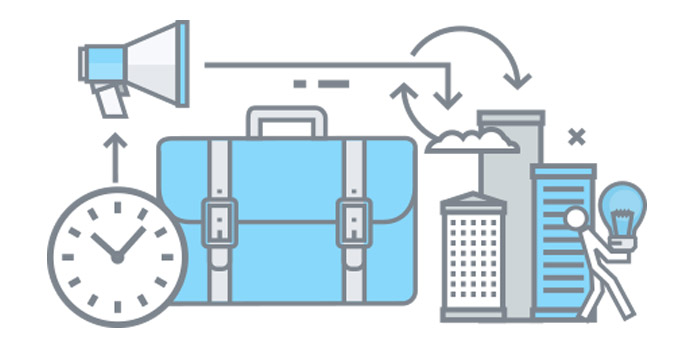 Here are some top features to look out for:
Directories
A membership directory is a large component of chamber of commerce software. The ability to advertise member businesses is great for your staff because it builds credibility and brings in non-dues revenue from ads, and it's great for members because they gain exposure.
Your software should also be able to track parent/child relationships, which means that when a business joins the chamber, each individual employee of that business automatically receives the benefits of being part of the database.
Many chamber of commerce directories will have visitor-related sections as well, such as lodging, restaurants, and things to do, which can help people potentially relocating to that community as well. Some chambers also have an economic development component, which markets the community as a home to new or expanding businesses.
Having a solid directory can work to build your community, make your staff happier, and help your members reap the benefits of gaining exposure.
Website-Building Capabilities
When it comes to your website, your chamber management software should offer website-building capabilities that are easy to use even if your staff has no coding experience. This is beneficial to your staff for obvious reasons!
Your chamber's website should look like your organization built it, rather than having it branded to the content management system you use. Features that allow you to update the website and make changes from your mobile device are also ideal. After all, your website is the marketing arm of your chamber of commerce.
When it comes to your members and visitors, the website should be appealing in design, mobile-responsive, and easy to navigate.
Mobile responsiveness means that your website adapts to a smaller screen so that visitors don't have to zoom in or have difficulty viewing your site on a mobile device. Since many visitors will be viewing the site on their mobile devices, mobile optimization is key. Visitors will also be more likely to trust the site and find the businesses they're searching for if it's easy to navigate and aesthetically pleasing.
Integrations
As a chamber of commerce, you probably already use certain software solutions for your organization, so look for a member management system that integrates with them.
Integrations are essential when it comes to your chamber management software. From accounting to communications, it's important that you keep track of the ever-evolving data that comes from managing from your members. For example:
Accounting – Choosing chamber of commerce membership software that integrates with your existing accounting software will save your staff time and minimize the risk of inaccurate or lost data. If you use QuickBooks, your chamber management software should sync with it so you can ensure all transactions appear in both systems and you don't lose track of important financial information. This will also keep your accounting for dues, payments, and non-dues revenue clean and secure.
Communication – Select software that integrates with your current email automation software (such as Constant Contact) so you can effectively communicate with certain members at a time. It's important to send only relevant communications to your members so that they don't become overwhelmed with information or question what they receive.
Your members will thank you when they have a seamless experience communicating with your chamber and know their financial data is secure.
Event Management and Ticketing
Your staff should be able to create an event registration page that offers easily digestible information about the event and a straightforward registration process. Whether you're putting on an annual banquet or a golf tournament, your chamber of commerce software should provide an easy way to navigate the entire process.
For example, with the right event management and ticketing capabilities, your staff can:
Keep a master registration list.
Easily edit the content.
Bring in revenue with product add-ons.
Send marketing emails to both attendees and non-registered members.
Determine a set timeline and capacity.
Assign member and non-member pricing.
Limit visibility to certain groups or sell to the public.
Compare data from past events to one another.
View how many events your members have gone to.
Members will also be able to see and pay the prices that pertain to them, based on their member type and status. This offers a positive user experience and can maximize your event registration.
Having a comprehensive directory, website-building capabilities, integrations, and event management tools in your chamber of commerce software can contribute to your organization's success. Be sure to look out for these features when shopping around for your software and you'll be well on your way to building your community and more!

---
3. How do you choose the right chamber of commerce software?
When trying to choose the right chamber of commerce software, it's essential that you do your research and consult a variety of sources before you make your decision.
To learn more about the chamber of commerce management software you're considering, you should first consult:
Your Peers
Other surrounding chambers may have experience using certain software solutions. Their staff and members will know what they like about their choice as well as the ways it can be improved.
The Internet
Reading reviews and product websites is a great way to uncover more details about the systems you've narrowed your selections down to. There is a plethora of information available online, so be sure to use this to your advantage.
Referrals
If you receive a referral to a chamber of commerce software solution, it's clear that your referrer is happy with what they're using. However, you should still reach out to the software provider and conduct additional research to ensure the software solution will meet your chamber's specific needs.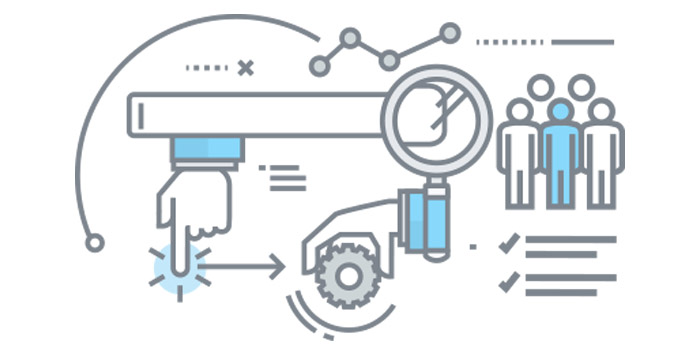 It's also important to look for certain qualities in your software provider. You want to work with a provider that understands the challenges your chamber of commerce faces, as well as one that offers top-notch customer support to help you through it.
If you're looking for chamber of commerce membership software with all of the features mentioned above, you should explore Novi AMS, which offers a comprehensive software solution and integrates with QuickBooks.
In addition, with Novi AMS you can keep accurate and updated information about your members so that you can offer them relevant information and opportunities. Novi AMS's chamber management software also offers deduplication and data merge tools to keep your data organized. This way, your staff doesn't need to clean up your database manually.
Choosing the right chamber of commerce software can seem like a daunting task, but if you put in the research and consult the right sources, you'll set yourself up for the perfect match!
---
If your chamber of commerce is looking for the right member management software solution, you can benefit from exploring these additional resources to help in your search: