AMS Integrations: 5 Connections Your Association Needs
AMS Integrations: 5 Connections Your Association Needs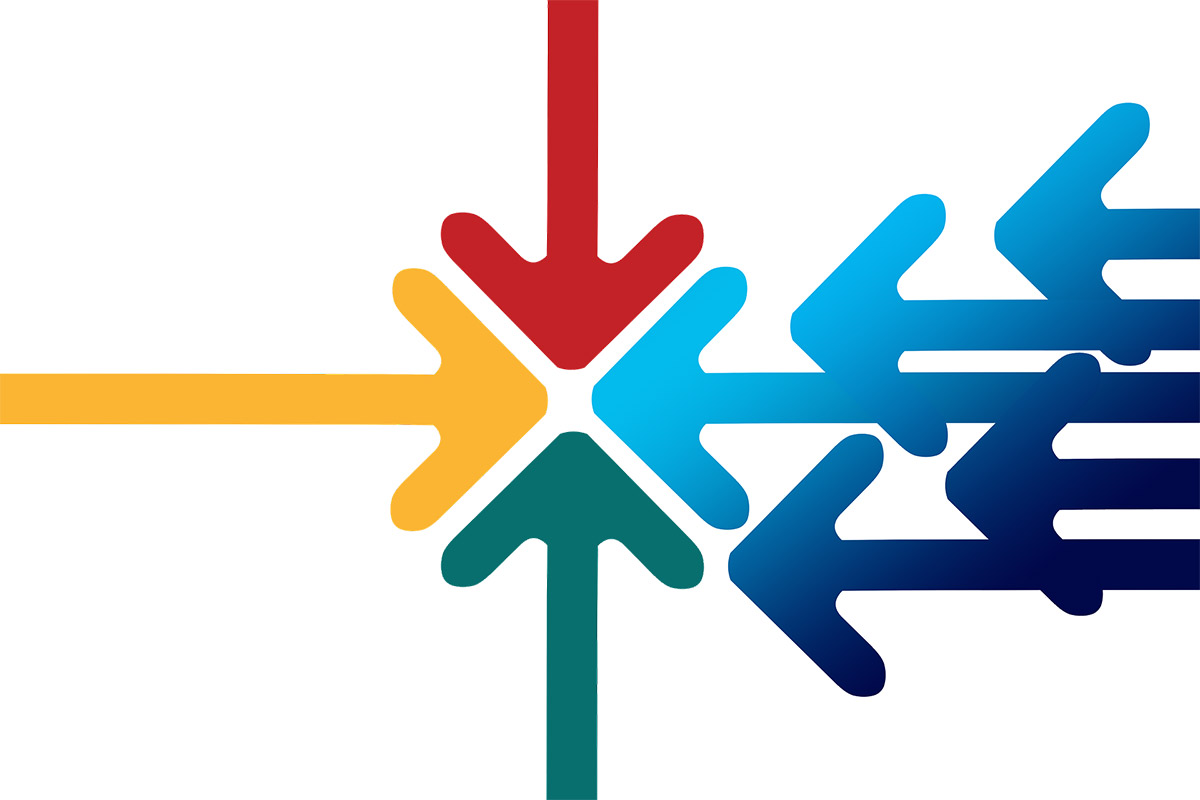 Your association succeeds whenever you're able to expand programming for your members, utilize the strengths of your team members to simplify the management process, and save time and energy. The right software solutions will help you achieve these goals so that you can spend time on what's most important: creating engaging programming that facilitates your members' professional development.
Software integrations provide you with solutions to meet many of your association's needs. When you're using several systems that each specialize in one or a few features, creating the connections that allow them to communicate with each other helps your association save time without sacrificing the quality of your work. Integrating several best-in-class solutions will provide more functionality than a single generalized solution.
If your association is already using software systems that work especially well for you, the adoption of a new platform such as an upgraded AMS shouldn't stop you from continuing to use your other systems. This is why it is so important to choose an AMS provider that will work with your association's team to determine the integrations you need and help you create them. what's most important: creating engaging programming that facilitates your members' professional development.
While the needs of each association are different, there are a few key integrations that can help anyone manage information more efficiently and better connect with members. Let's take a look at some of the most important integrations your association should consider when adopting a new AMS.
You'll want to think about integrations with software such as:
For most if not all associations, accounting is a central component of your recurring activities and can oftentimes become burdensome for your team members. This is why it is essential that you integrate your new AMS with your existing accounting software.
---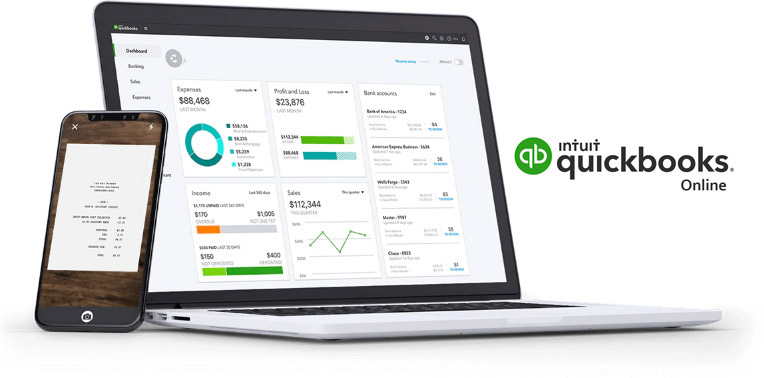 AMS Integration #1: QuickBooks for Associations
From dues payments to event registration and purchases made through your eCommerce platform, financial transactions are necessary to your association's continuation and provide you with the resources needed to expand your offerings for your members. Integrating your AMS and your accounting software makes financial transactions more secure and saves your accounting team a significant amount of time in the process.
Mention accounting to the members of your team who are responsible for this vital but often tedious component of association management, and they'll almost certainly tell you that they wish the process could be faster. A quicker, easier process is one of the central benefits of an AMS that integrates with QuickBooks accounting software.
Integration with QuickBooks provides your association with:
2-way, 24-7 sync – This ensures that any financial transactions or additional information recorded in one system (the AMS or the QuickBooks accounting platform) will appear automatically in the other system. This eliminates the need for manual data entry.
Faster financial processes – You'll be able to create invoices, receive payments from members, process their credit cards, and make necessary changes to their financial records from either system. Any changes or updates made in one system will be immediately reflected in the other.
Professional guidance – Your association will benefit from your QuickBooks integration whether or not you have accounting professionals on your team. QuickBooks Certified ProAdvisors and Advanced Certified ProAdvisors will be able to meet your team members at their current level of experience and provide advice on improving their accounting process.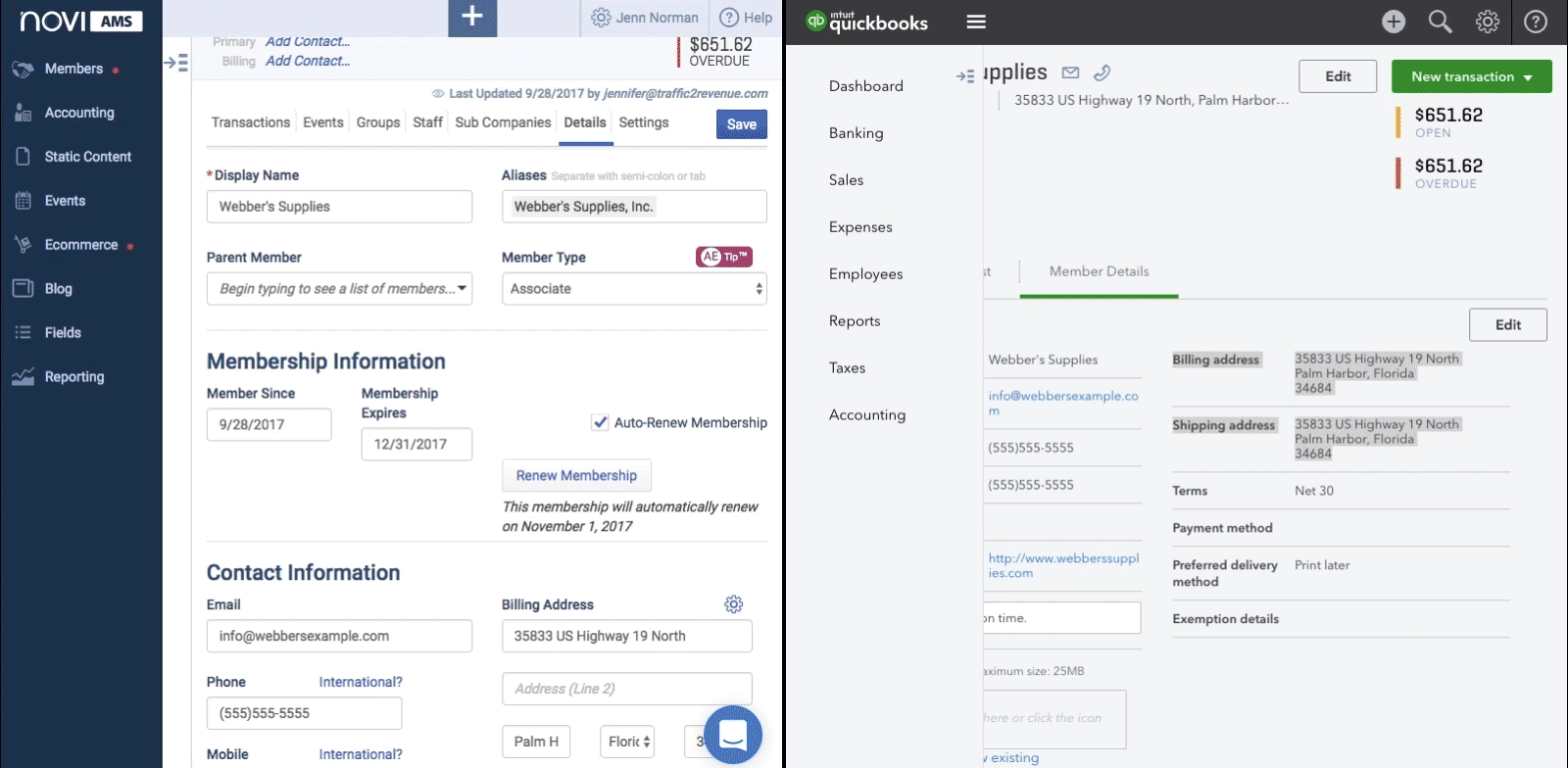 The increased security that integration brings to your accounting process is just as important as the time your team members save. Integrating your AMS with QuickBooks significantly reduces opportunities for erroneous or lost data due to human error during manual entry.
Integrating your AMS and accounting platform has the added benefit of improving the latter system. Your AMS augments your accounting platform with tools tailored to the specific financial needs of associations, making QuickBooks work better for you.
If your association would like to look into an AMS that facilitates easier accounting through integration with QuickBooks, you may want to learn more about Novi AMS. Novi AMS is the only association management solution approved by Intuit for the QuickBooks App Store. The Novi AMS - QuickBooks integration is effective, trustworthy, and sure to benefit your members and your team.
In addition to integration with your accounting platform, you'll want to look for another time-saver as you choose your new AMS: integration with your email marketing platform.
---

AMS Integration #2: Email Marketing for Associations
Communication via email is crucial to nearly every aspect of member engagement, from inviting them to your next event to marketing your eCommerce offerings to sharing news related to your association. It's likely that your association is already using a top email marketing platform such as Constant Contact or Mailchimp to reach out to large groups of members at once. You can integrate this platform with your AMS to maintain your current email strategy and make it even more efficient.
Email distribution lists and membership rosters can change, especially as your membership base expands, and your association must grow to meet their needs. It's essential that you stay updated with the most current lists of members and accurate contact information. Manual updates to these lists are tedious to create and prone to human error such as inaccurate or lost data.
Luckily, you can keep your email lists updated automatically by integrating your AMS with your email marketing platform. You'll be able to:
Access the most up-to-date information on all of your members – Whenever members log in to their portals to update their contact and personal information—including their email addresses—these changes will automatically be reflected in your email marketing list.
Segment your email lists – Ideally, different communications will be directed toward different groups of members rather than everyone who belongs to your association. You'll be able to access and search an updated list of member emails from either your AMS or your email marketing platform.
Reach out to specific groups of members – In addition to segmented email lists, you can also create member groups within your AMS and use your email platform to communicate with those groups.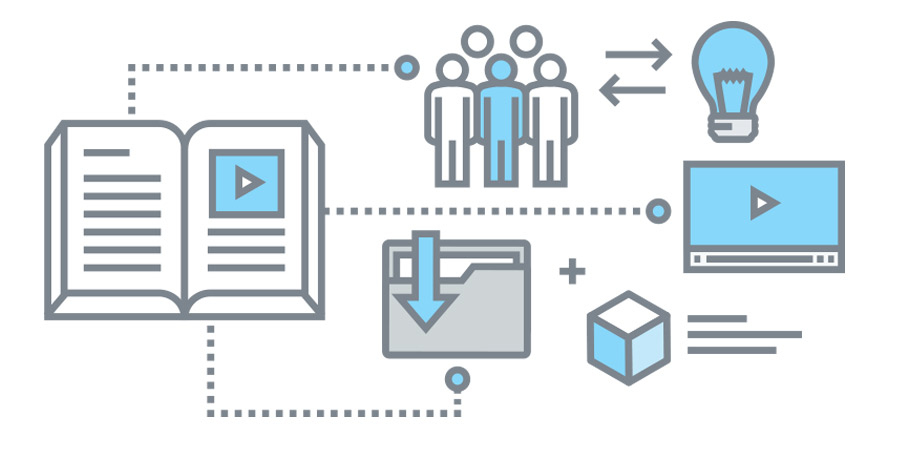 Constant Contact and Mailchimp, widely considered some of the most effective email marketing platforms in the industry, are popular among association professionals and work well for both tech-savvy and novice users. Novi AMS has built-in integrations with both of these platforms, meaning that they're ready to use. There is no extra work necessary for your team, as the sync begins automatically.
Associations using email marketing platforms other than Constant Contact or Mailchimp can also integrate their existing software solution with their AMS through a custom integration. Make sure that your association chooses an AMS provider that will work with your team to help you determine the best ways to achieve your communication and marketing goals and create the integration you need.
While emails are one of the most efficient and effective means of staying in contact with your members, social media provides plenty of additional opportunities for engaging them. Integrate your AMS with your association's social media platforms to stay connected with your members wherever they may be.
---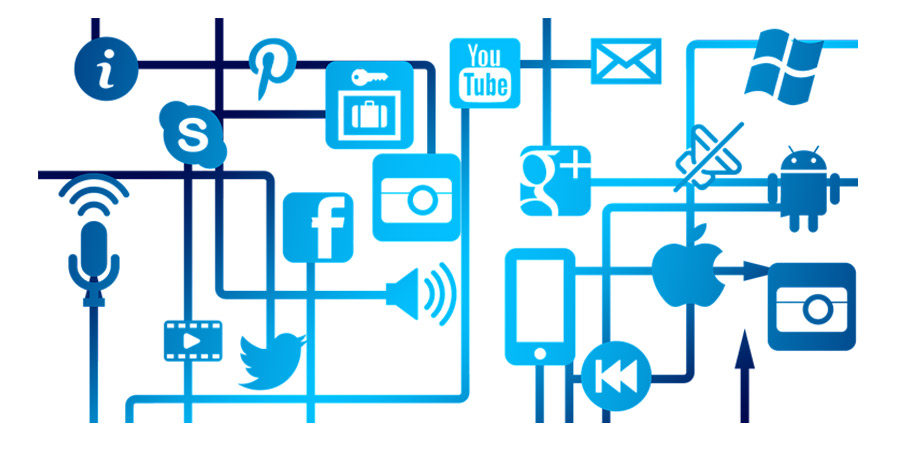 AMS Integration #3: Social Media
Regardless of any personal feelings you may harbor about social media, you can't deny its influence, its popularity, and its convenience as a method of staying in touch with your members. Social media provides your association with additional marketing opportunities and increases the number of ways you can communicate with your members. This keeps them engaged and motivates them to get involved in everything your association has to offer.
Choose an AMS that helps your association meet your members where they already are—on social media! You'll want to select a system that:
Links to your association's Facebook, Twitter, and LinkedIn accounts – Stay connected to your members on social media by providing them with links to your accounts on these widely-used platforms. Social media sites are excellent places to post news about your association and upcoming opportunities such as event registration.
Embeds a social feed on your website – An automatically updated social feed keeps your website's content fresh and your site visitors up-to-date on news related to your association. This is a great way for members who may not spend as much time on social media to stay informed about how they can get involved in your programming.
Allows members to add social media information to their profiles – Your members and your staff can help keep your database updated by embedding Facebook and Twitter feeds directly into profiles in your member directory. They can accomplish this simply by including their Facebook URL or Twitter handle.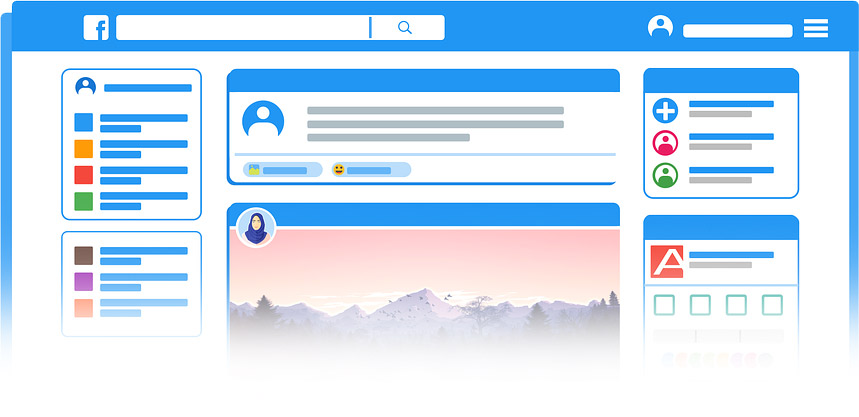 To create more engaging social media and website content, your association may want to incorporate multimedia elements including videos hosted on sites such as YouTube and Vimeo. Embedding videos throughout your website and on your social media profiles is an effective means of getting site visitors' attention and encouraging further engagement with your association.
In addition to helping your association increase member engagement, social media integrations can also help you boost revenue by marketing to your members. Additionally, your association can increase non-dues revenue through advertisements when you integrate your AMS with Google Ad Manager.
---

AMS Integration #4: Google Ad Manager
Non-dues revenue is essential to helping your association expand your programming and serve your members in new and innovative ways. You can boost non-dues revenue by selling tickets to conferences and events, offering branded merchandise to your members, and incorporating advertising on your association website.
Advertising on your association website does more than provide your association with some of the financial resources you need to maintain and expand your offerings. It can also be helpful to your members when the products and services advertised are relevant to your members' professional interests.
Additionally, within trade associations, member companies can advertise to their colleagues through featured listings in your member directory, benefiting both their businesses and your association as a whole.
To make the most of advertising opportunities on your association's website, integrate your AMS with Google's DoubleClick for Publishers. Both Google AdSense and DoubleClick for Publishers are free services that your association can use to sell advertisements and boost revenue.
DoubleClick for Publishers offers two options, depending upon your association's needs and capabilities. You can:
Sell your own advertisements – Using this method, your association will keep 100% of the profit you earn from ad sales.
Let Google AdSense sell advertisements – The Google program does all the work for your association, saving your team valuable time. You'll receive a commission from the ad sales.
In addition to AdSense and DoubleClick for Publishers, Google's analytics and reporting tools help your association better understand which advertisements and components of your advertising strategy are working most effectively. You can use this information to adjust your strategy as necessary to bring in the most advertising revenue for your association.
Google's reporting data is accessible to the other members of your association's team, meaning that you can make the creation and development of your advertising strategy a collective effort. To further improve your strategy, you can import data from your AMS and other software systems you may be using to develop targeted marketing efforts that are relevant to the interests and needs of your members.
DoubleClick for Publishers syncs with Google Ads and Google Cloud. The solution also sends your association emails to keep you updated on your advertising success and progress. More ways of collecting non-dues revenue with the help of your AMS include eCommerce, featured directory listings, and online sponsorships.
Integrations with your accounting software, email marketing platform, social media accounts, and advertising tools are essential to the success of your new AMS and your association's overall strategy. However, these aren't the only software integrations you'll benefit from. If you're using any other particularly helpful solutions or plan to in the future, it's important to choose an AMS that will facilitate the creation of the integrations you need.
---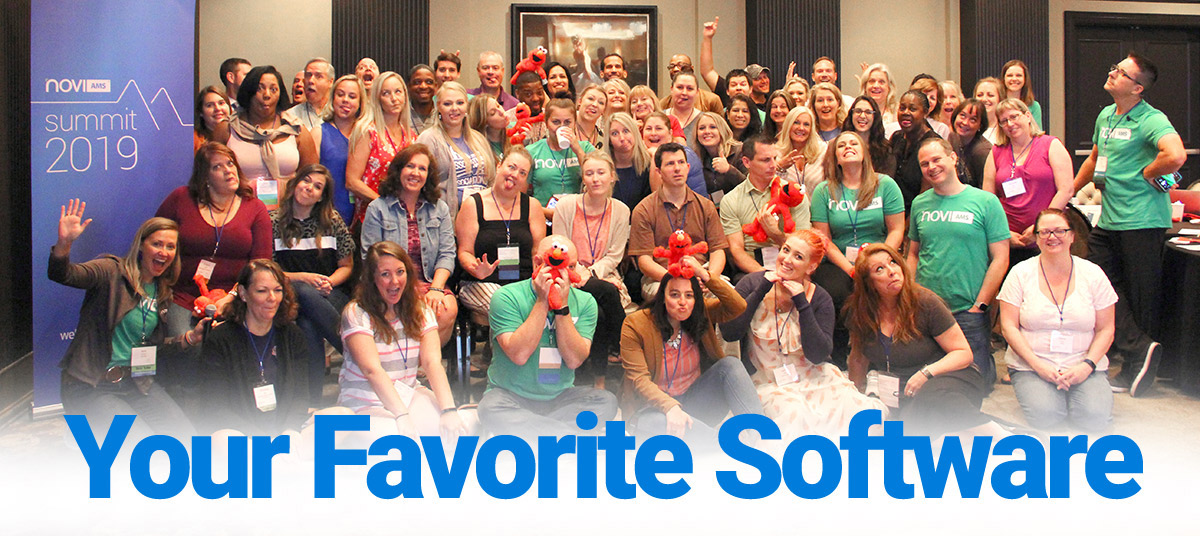 AMS Integration #5: Your Favorite Software
While the AMS your association chooses will come ready to integrate with some of the most popular and effective software solutions available to you, these integrations alone may not address all of your association's management needs. Because the needs and corresponding software solutions for every association are different, you'll want to select an AMS that has the APIs needed for your to create custom integrations with all of your most helpful systems.
Look for an AMS that offers fast and secure external APIs so that you can integrate your new system with the software solutions you're currently using. If you're not familiar with APIs or require more advanced customization than they provide, it's especially important to choose a software provider capable of working with your team to create custom integrations with the solutions that are already helping your association run effectively. Just keep in mind that these custom integrations will likely be priced outside of the annual license/subscription fee.
It's likely that your association's team doesn't have many—or even any—software developers, and that's alright! Your AMS provider is there to help when it comes time to determine which integration solutions are best for your association and how you'll go about creating them.
Examples of software solutions your association may want to create custom integrations for include:
Advocacy Software
Community Forums
Learning Management Systems (LMS)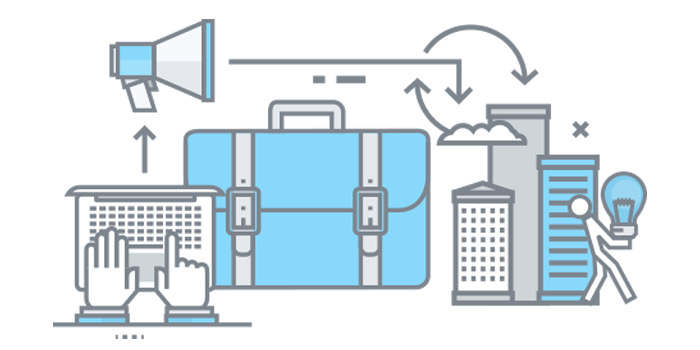 If your association is ready to work with your AMS provider to create a custom integration, you'll get started by holding a meeting between your team and your provider's team. In this consultation, you'll work together to define the use case for the proposed integration. You'll identify the intended end result for the integration so that your provider can determine the best way to go about creating it.
When it comes to adopting a new AMS, customization is key. Your software provider should be someone who is available to work with your team and offer their help in creating the integrations necessary for a successful implementation and improved association management practices.
With the right AMS and integrated software solutions, your association will be more capable than ever of providing your members with the best possible experience and making work much easier for your team.
---
Choosing a new AMS and working with your provider to create integrations is a significant undertaking that requires your team to do their research. The following additional resources offer more information to help you make the right choice for your association.