Save Time with Novi
---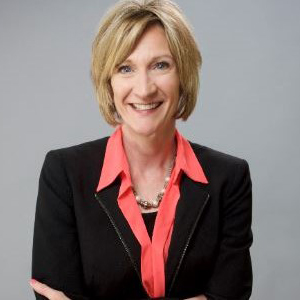 Hi! I'm glad I got your attention.
I'm Judy Keller, the Events Director for the Wisconsin Cheese Makers Association.
Our association hosts a lot of different events, including a cheese contest that alternates each year: a World Championship Cheese Contest one year, and the United States Championship Cheese Contest the next. We also host a large annual trade show and a large golf tournament each summer. 
A dream of any association is to be able to have a resource where you can keep all of your contacts, your contact history, their interests and information they want from you. We had an association management system that did some things, but we were still keeping track of a lot of excel lists. Someone would send us a message and say "Oh, I'm really interested in membership, or interested in this event," but there was no way for us to track them in the system and make sure they got the right information. 
We are a trade association that is driven by companies and organizatons, so if a company pays a membership fee, then all of the employees also receive members benefits. That was hard to find when we were looking for another AMS solution.
And then we found Novi...
What a difference a year has made. We have created custom fields so that when someone lets us know they're interested in something, we can put the information in Novi. Now, when we're running email reports, mailing lists, or anything like that, it's easy to find. The staff is definitely happy because they just input the information and it's done! They don't have to wonder, "Did they get it? How are we going to pull that to get it?" It's just done. 

The biggest thing is...it just works. So, what do I do now that we use Novi AMS? Only work 40 hours a week! 
-Judy, WCMA 
---
Take back control of your time.
See how Novi AMS can make your association more impactful.