How the Wisconsin Cheese Makers Association Cut Back to 40-hour work weeks.
Date posted
September 29, 2020
How the Wisconsin Cheese Makers Association Cut Back to 40-hour work weeks.
Judy Keller from the Wisconsin Cheese Makers Association sat down with our CEO, Pete Zimek, to tell us about what they were looking for in a new AMS, how they found Novi and what their worklife has been like since making the switch one year ago.
Click below to play Podcast.
---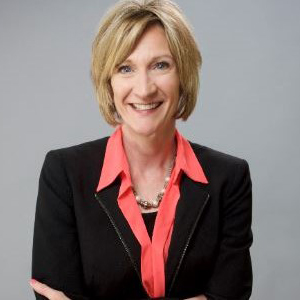 "What do I do with the 20 hours per week Novi saves me? Only work 40 hours."
Judy Keller, Wisconsin Cheese Makers Association
Audio Transcription
Judy: We are the Wisconsin Cheese Makers Association. We have about 600 supplier member companies and about 110 dairy plant companies.

We do a lot of different events. We have a cheese contest that happens each year. One year it's a world championship cheese contest and one year it's a United States cheese contest. We do lobbying and a lot of training for our members. We also do a large annual trade show and a large golf outing each summer which tends to sell out very quickly. We have four courses with eight golfers on each hole, so total number of golfers is 576 that we can have.

Networking, training, -- we recently started offering training for our members.

We researched, you name an AMS, and we looked into it. You say it does this, but please show me how, because I don't believe it will.

We are a trade association that is driven by companies -- organizations, so that was tricky to find a solution that would allow so if my company pays a membership fee, then all of their employees also receive the members benefits. That was the thing that was hard to find. And then we found Novi...
Pete: How did you find Novi?
Judy: Serendipity! Google search after google search, I don't know how or where but we've been really happy for the first time… people can log in and it's clear to them where they're going, what they want to do.
Pete: Before Novi what was life like in your office?
Judy: A lot of excel lists, we had a system. We had an association management system that did some things. What a difference a year has made. I mean, a year ago we were still pulling together 15 different excel lists or 20, but there were always lists that we had over here trying to make sure that we had everything covered, and someone would send a message and say "Oh I'm really interested" but there was really no way for us to like pinpoint them in the system and make sure that they got the information that we wanted them to get. And then there were times when we'd run reports and it pulled all of our members or so we thought, but then, maybe a checkbox wasn't checked somewhere, so then, we'd have to find out after we printed our member directory that "Oops… we forgot to list that member" or something like that. So… we're really happy with not having to worry about that anymore.

It is nice that we have created custom fields so that when someone is interested in something, we go in the system and we put that in the system. So then when we're querying for running email reports or for running mailing lists or anything like that, it's easy to find.

The biggest thing is it just works and we know that we can pull out what we want from it.

So staff is definitely happy because they just put something in and it's done! You don't have to wonder - did they get it?, - How're we going to pull that to get?, it's just done.

A dream of any association for any business, I think is able to have a resource where you can keep all of your contacts and all history of your contacts, what their interests are, what they want for information from you… and being able to have that is important for anybody.
Pete: What are you guys doing with the new time or the new bandwidth? What are some of the cool things you are now doing as an organization?
Judy: Well... I think we're going to work 40 hour weeks!
Are you working more than 40 hours per week?
Perhaps you can offload some of those manual tasks.
Judy Keller is the Events Director of the Wisconsin Cheese Makers Association. The Wisconsin Cheese Makers Association serves dairy processors and their industry supplier partners as a strong policy advocate, networking hub, and trusted source of education and information. WCMA proudly hosts the renowned U.S. and World Championship Cheese Contests, as well as CheeseExpo and Cheese Industry Conference.
---
What happens when associations switch to Novi?