Growing An Association In The Middle Of A Pandemic
Date posted
February 18, 2021
Growing An Association In The Middle Of A Pandemic
The Dairy Practices Council (DPC) was ready to grow, but with one part-time staff amidst the COVID-19 pandemic and taking their annual conference virtual, how could they manage it? DPC knew the organization was ready for the next step with a members-only portal, e-commerce sales, expanding class and event offerings, all while maintaining typical business operations like renewals.
Mary Wilcox, DPC's Executive Vice President (and part-time staff), was tasked with transitioning their Association Management Software (AMS) all while continuing to run the association's day-to-day business.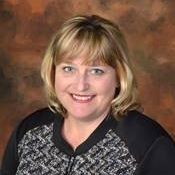 "Our system had changed over the years. My analogy is like a 50-year-old house. You keep adding on and adding on, pretty soon it's inefficient and outdated. That's where Novi has come in and helped us redesign the flow of how our organization works."
Mary Wilcox, The Dairy Practices Council
It's okay to be nervous, we're here to help
Not being a technology person, Mary was admittedly a little intimidated about the idea of a software migration, but she knew it was needed. Before using Novi, DPC had a manual process of updating several, nonintegrated software platforms and spreadsheets with member updates. After reviewing the Novi platform, she determined that "This is not only going to help me solve this problem and make it easier for my workflow but it will also free me up to do the things I need to do to grow the organization."
Mary said proposing the switch to Novi AMS was one of the most difficult presentations she's done in a long time. It was mid-2020, in the middle of a pandemic, when (like many others) they were still figuring out the financial penalties from canceling their in-person annual conference. Mary was asking the board to spend more than they were used to on an AMS.
"The Board listened to everything I told them and said 'We need to do this. We've been talking about this for years; we just need to do this.' "
On their first kickoff call with Novi, Mary shared that she was anxious. Our Onboarding Specialists helped ease any concerns by reviewing the kickoff timeline and how we break it down into milestones. Mary loved the fact that she was able to review each upcoming milestone in bite-size steps because she was able to jump in between other deadlines and projects. She said, "It was very simple to walk through the process. Everybody I've dealt with has just been so helpful and so wonderful. They made it seamless. It really is preparing us for the future, and it has freed up my time. Now, we can begin the work to really grow the organization."
"Onboarding was just the beginning. We now have this great tool to help grow our organization."
Mary Wilcox, The Dairy Practices Council
What's next?
Now that she's caught her breath, Mary's excited to share that they were able to take their annual conference virtual with more attendees and 60% more revenue than prior years. DPC found that with the virtual event, they were able to broaden their reach of participants - people who may not have been able to travel and attend the traditional conference in-person chose to register and attend the virtual conference. This resulted in about 60% of those registered being first-time attendees!
In addition, DPC was able to utilize their new Novi website to increase sponsorship value and revenue by offering their conference sponsors a new benefit: a featured blog post on the DPC website. The sponsor provides the content for the post, and DPC keeps it featured on their homepage for one month. It's truly a win-win situation - the sponsor gets recognition, and the association gets content for their blog!
Mary is looking forward to meeting with her Board of Directors to start planning how to utilize their new AMS to reach the organization's goals of providing enhanced member education, benefits, and experiences.
Are you ready for the time to grow your organization?
We can help streamline your workflow.
Mary Wilcox is the Executive Vice President of The Dairy Practices Council. The Dairy Practices Council is a non-profit organization with members representing industry, regulatory and educational personnel concerned with milk quality, sanitation and regulatory uniformity.
---
What happens when associations switch to Novi?