Novi AMS Company Retreat 2020
Novi AMS Company Retreat 2020
---
The 2020 Novi AMS team retreat is in the books. We gathered, we laughed, we ate, and some of us even made it out of an escape room! This year, the Novi leadership team made an intentional plan to bring the company together for a few days of connection and camaraderie.
At Novi, we often get asked how we are able to create a tight-knit team where everyone feels accountable to one another in a remote environment. And while our company takes a lot of measures to be intentional about culture, there is something to be said about meeting a couple times a year in person and solidifying those bonds.
This year, we convened in sunny Florida in February for three days in person to continue to make our virtual relationships reality.
"We had three goals in planning this year's team retreat: Have fun, create meaningful connections, and dream about the future."
Jenn Norman, Novi AMS + Director of Customer Experience
One of the great things about being privately owned and funded is that it allows us to design our own path as a team. This was an opportunity for us to reflect on everything we've accomplished so far as a team and dream about who we want to be and where we want to go moving forward.
Our time together was jam packed with opportunities to come together as a company and as peers. While we still firmly believe that day-to-day operations don't need to happen in person, our retreat was proof that our team benefits from time to focus on one another, as opposed to the product and customers that we support.
---
"Always Amplifying Change"
Though a large mission of the retreat was connection and team building through socialization, we are a team of energetic thought leaders with a mission to amplify change - get enough of us in a room and the ideas will start flowing. Vision casting begins to happen naturally, strategy begins to take shape, and goals begin to form. It was important to all of us that we didn't throw away the opportunity to harness the power of coming together in one place for three days, so we planned carefully scheduled team meetings throughout our itinerary. This allowed for a few formal presentations led by company leadership so we could map 2020 goals collectively and talk about best practices. We had group accountability and consensus for start and stop times to prevent burn-out, keep creativity high, and ensure that the main objective, employee connection, was being achieved.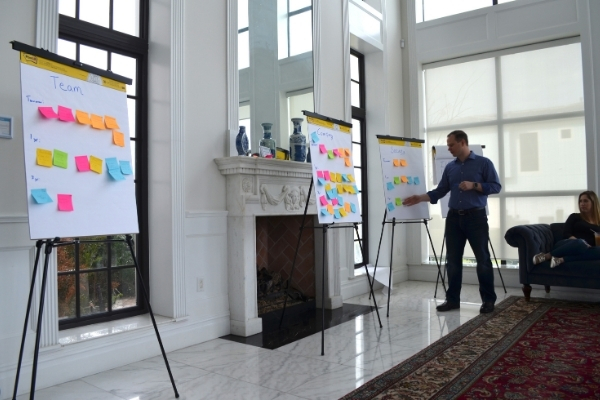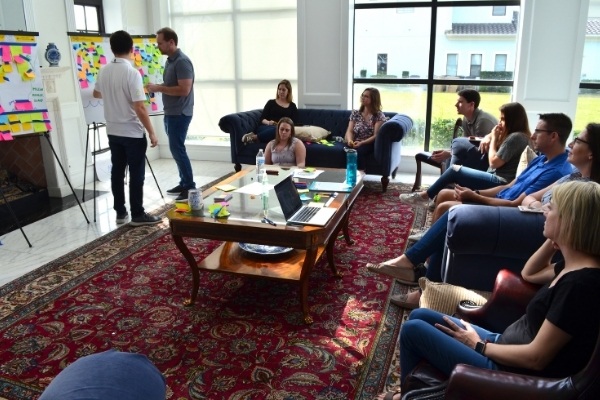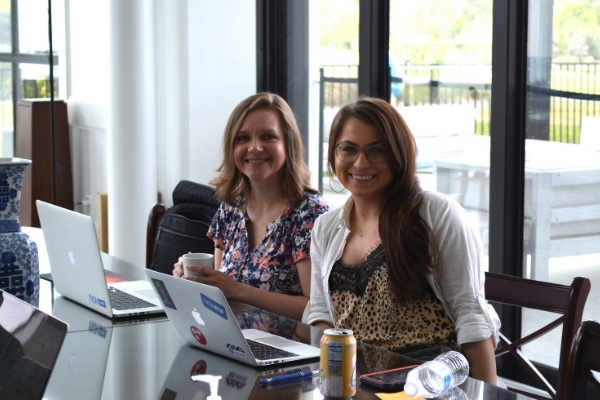 "The Rob Sandwich"
If you're not breaking bread together, are you even doing it right? Only if that bread has about a pound of bacon in the middle! We love food around here and you may have seen that our team likes to celebrate with bacon. What you may not know is that our software engineer, Rob, prepares "The Rob Sandwich" every Monday on our team virtual lunch hosted on Zoom. He traded in SQL for sandwiches during the retreat and with some help from his colleagues, constructed his specialty for the rest of the team to enjoy. Cooking meals together, bonding around the table, and enjoying live rounds of our "Fun-Friday" questions common on Slack kept the team laughing and satisfied as we got to know one another on a more personal note.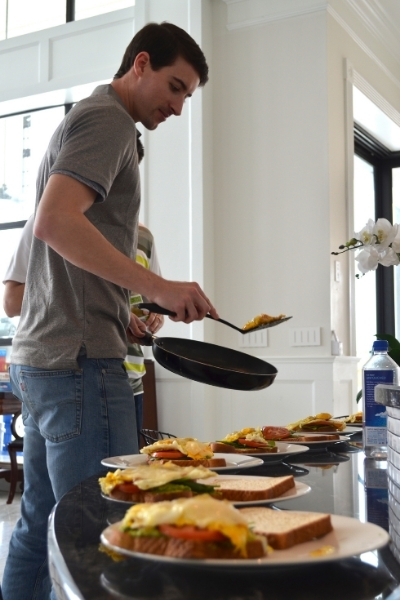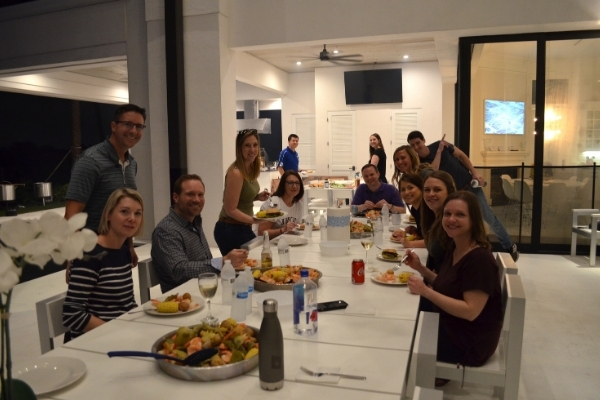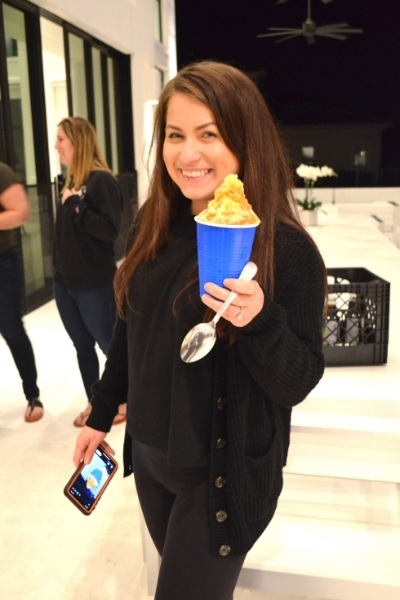 "No Workarounds"
At Novi, one of our guiding principles is #NoWorkarounds. In that spirit, we dug deep into our problem-solving toolkits to achieve success in one of the highlight events of the retreat – an escape room! Our larger group broke down into smaller teams and each small group was challenged in their own escape room. It was an awesome opportunity to collaborate with co-workers we don't often get to spend time with. Interestingly, it was a great exercise in experiencing how our team performs creatively, under pressure, and in new environments.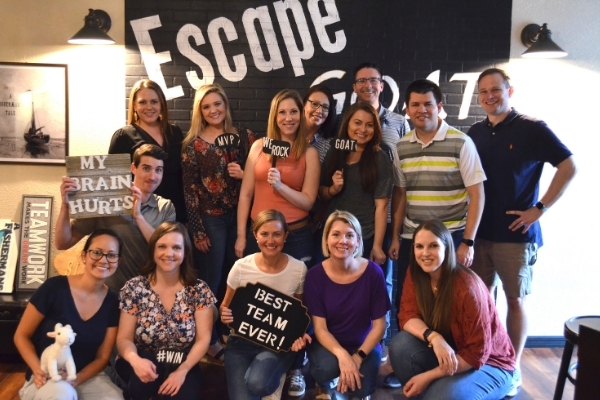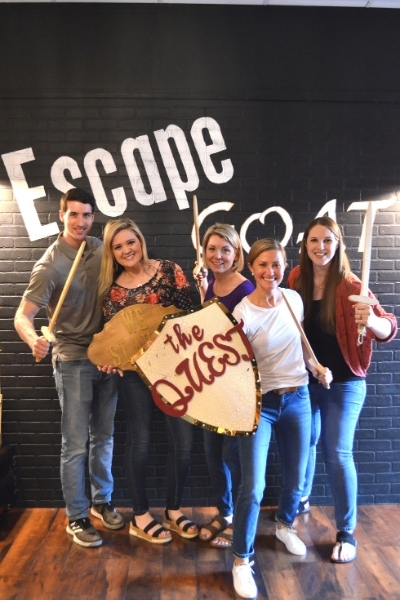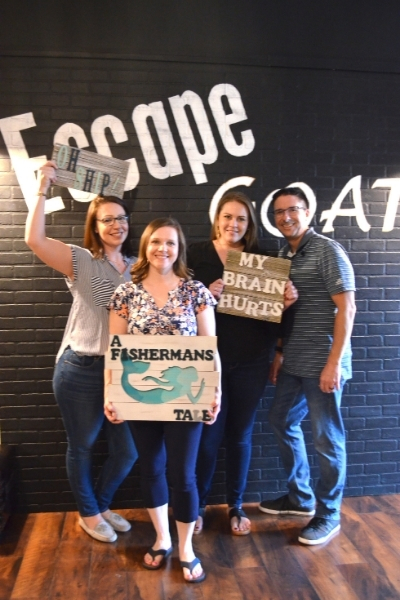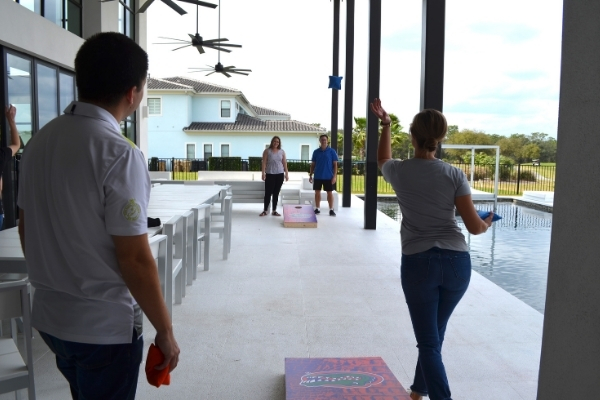 ---
As a remote team with an already strong company culture, our power and compatibility aren't accidental or serendipitous. In fact, as a distributed team, we have to be intentional about creating opportunities both on and offline to connect, not only to vision plan and strategize as a company, but to have fun and get to know one another as fellow humans. Past opportunities to connect in person have typically been customer focused on our Novi Summit event or conference focused for heads down learning. While there is plenty of fun and team building to be found between the cracks at those events, it was time to make memories in a new way - with a focused retreat that was employee focused and most importantly, fun. We're excited for what the future holds and can't wait to gather once again.