What Is Your Custom Field?
Date posted
September 29, 2020
What Is Your Custom Field?
For the Georgia Apartment Association (and likely yours too) member data drives key functions of the association such as dues, membership goals, and key reporting on industry statistics.
Unfortunately for Russ Webb, Association Executive for GAA, it felt like he was treading water in an endless sea of data management. His team was spending hours and even days calculating just one number – the almighty apartment unit count. Despite the inordinate amount of time spent, they weren't getting any closer to driving key functions of their association, rather, they were bogged down in inefficient and ineffective systems that didn't make sense for their membership structure.
With no true integration between technologies that were in use and a massive database of 40,000 members, Russ and his team were forced to manually enter a lot of their data.
Furthermore, staff morale was low because they were spending all of their time on nonsense tasks and data management when they should have been focused on the mission of the organization. Members were equally frustrated because they couldn't figure out how to navigate the website or access the database – resulting in an overwhelming amount of calls to the GAA office for assistance.
GAA was desperate to find an AMS that understood their needs. That's where Novi AMS came in.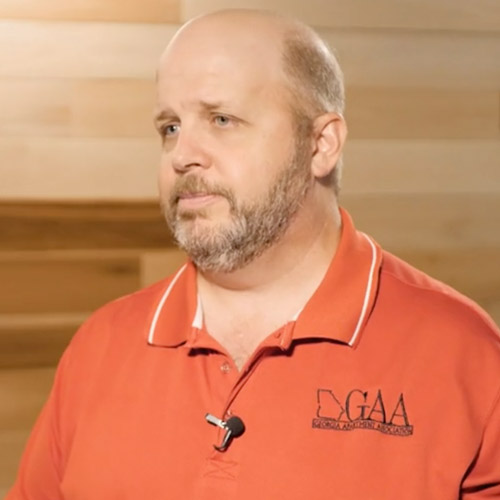 We were a world class organization using a third world system to manage our data.
Russ Webb, GAA Executive Director
Enter Novi AMS' Custom Fields
What makes trade associations like Russ' different from a society is that their members are companies. GAA tried many different software programs, but they couldn't find a system that was set-up to handle their company-based membership – that is until Novi AMS provided the solution.
In the apartment space, the "unit count" is how they define everything. It's how they run their dues, it's how they run their reports, and it's how they segment their data. Not only did GAA need to track this data, they needed it to make sense in their management structure, where apartments have units and management companies run apartments.
The challenge is that with 400,000 apartment units to track, it would take GAA's staff hours and hours every time they needed to calculate these reports. GAA and Novi worked together to develop a new spin on the old concept of a custom field.
Instead of calculating their unit counts by hand, Russ' staff now have access to a button that does their work for them.
Now, it's the simple click of a mouse.
"That one little tiny thing, that one custom field has allowed my team to be able to take all of the time that was spent calculating that number and spend that time focusing on the mission of the organization. That one little thing, that's my custom field."
Russ Webb is the Executive Director of the Georgia Apartment Association. The Georgia Apartment Association is the third largest of its kind in the United States with seven affiliated associations across the state of Georgia. GAA does the three main things an association is supposed to do: advocate, educate and communicate – but they do it at an insane scale. The organization manages advocacy at the state level in 159 counties and their municipalities, hosts 8-10 education classes every single month, and they even held the largest food drive in North America last year.
---
What happens when associations switch to Novi?